Website Design For Home Services
May 20, 2022
Architechs for the Web
General Info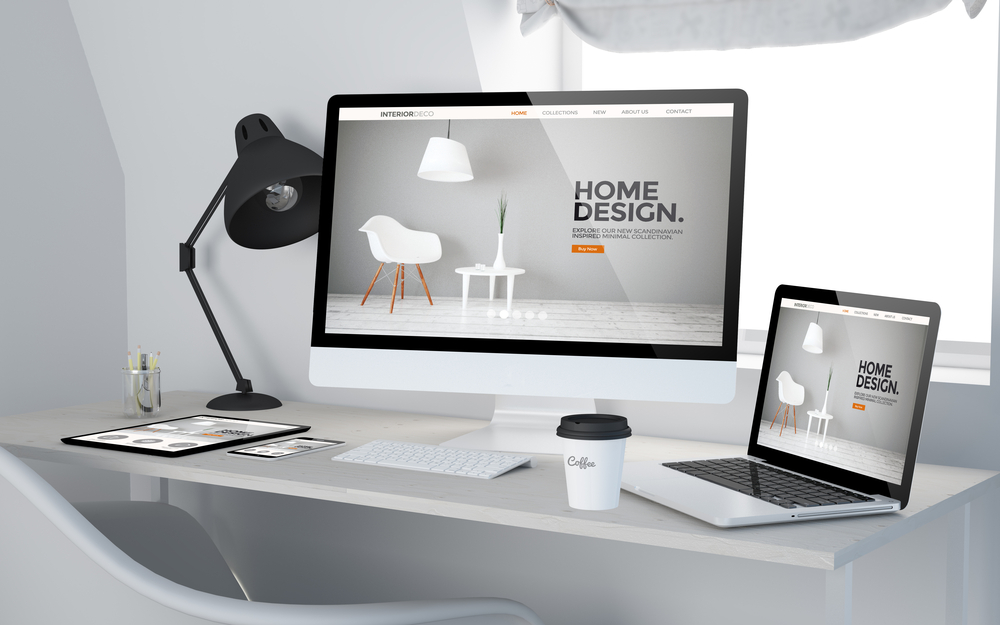 Home service business owners and contractors often have fierce local competition for the top rankings on the search return for related keywords and phrases in Google. Since online searching is how customers often find help with services like house cleaning, electrical repairs, plumbing issues, handyman jobs, car detailing, interior design, and help with moving or organizing, it can be a real struggle to generate sales and appointments without a custom-built website that offers the following must-have features at an affordable price.

Professional Custom Contractor Website at an Affordable Price
Want better Google rankings for your products and services? It all starts with credibility. Google's algorithm is designed to scour the Internet for the searched keywords and phrases. The problem? Not every website containing the right words will make the search return list. This is because Google only wants to return credible websites. In other words, your website needs to be much more than a carbon copy of every other home services website in the area. It needs to be polished and professional, and your contact information and business location need to be verified.

Then, once your prospective clients have found your website, you'll need to stand out from the competition with a custom design that attracts the eye and leaves them wanting to linger longer. Easy intuitive navigation and a clear listing of services or products offered along with informative blog articles will help site visitors find what they are looking for quickly while suggesting other items they may want to purchase or request as well.

Get Top Google Search Rankings
It's time to beat out the competition for those coveted top spots in the Google search return rankings for related keywords and phrases! When you search for your products and services in your local area, does your company pop up towards the top of the Google map or organic listings underneath? If the answer is no, then your website is not search engine optimization (SEO) ready. In other words, Google (1) can't find your website, (2) doesn't trust your website to represent a legitimately established business in your area, (3) your website looks off on mobile devices, or (4) your website looks exactly the same as your competitors' sites which makes it hard to distinguish or verify.

At Architechs for the Web, our web development team will apply over 15 years of experience getting top rankings to your unique website that will stand out to Google's algorithm as a trusted and verified place of business. We specialize in attracting Google's attention to our clients' sites by utilizing a mobile-first design, the latest proven technology, targeted keywords and phrases, and exclusive SEO techniques and tools.

Create Marketing Funnels
Are you ready to build your prospective client list using leads from the Internet? First, you'll need to use a comprehensive competitive marketing analysis to understand what your competition is doing to attract business as well as how your target audience is interacting with your marketing strategies. Our marketing team will help you build a high-conversion sales funnel based on key demographics and shopping interests that can be used to craft a more effective digital marketing campaign.

Additionally, our content gurus will explain your competitive differences and strengths in a series of powerful messages that grab and retain your audience's attention. Such content will be delivered both on your website and across a wide range of platforms and mediums to ensure your message is received by prospective clients within the designated local area.

Then, bring the sale home with a chat feature on your website to answer questions or interact with customers, intuitive navigation to order your products and services, and a safe checkout that makes purchases or service requests a breeze! From start to finish, your sales process will be engaging and informative to all site visitors.

It's Your First Impression. Make it Count!
Your website is the first impression of your company. It's the portal to understand your brand and why site visitors should select your company over your competitors. Plus, it's the way your current clients can find out about other services and products you offer or share your information with friends and family members who need the same services.

Don't miss this opportunity to make a striking and memorable statement online. Let's add that same professional quality to your site that you deliver to your clients in your products and services as we have done for more than a decade for businesses just like yours around the nation.
Enjoy a free SEO consultation by filling out our contact form on our website or by giving us a call at (386) 951-4770. We create amazing websites and our clients rank top on Google. Let us put our knowledge, expertise, talent, and tools to use for you and your business! Contact us today.