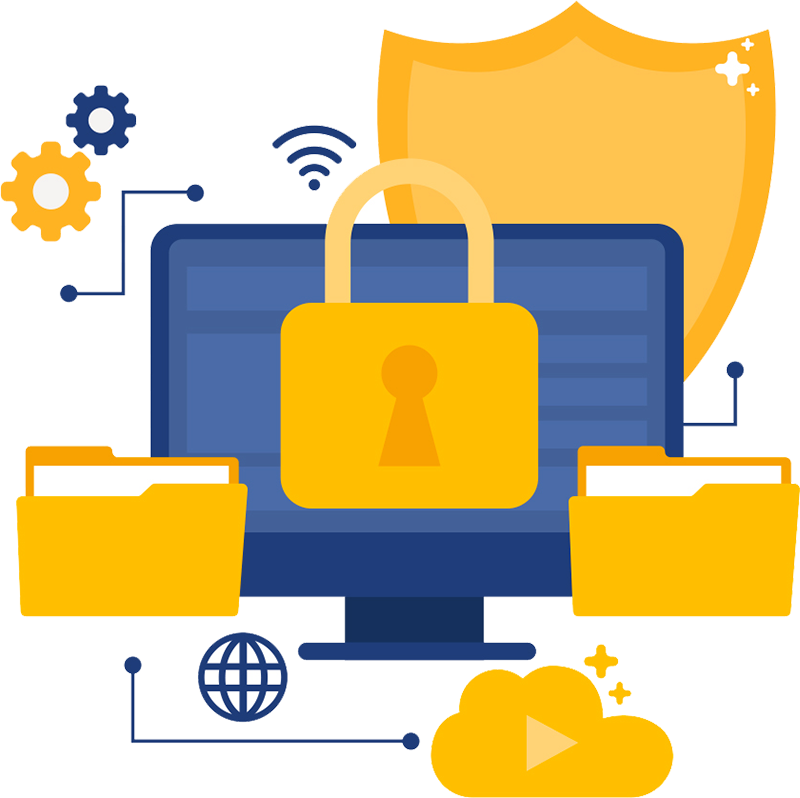 Secure Website Hosting
Architechs for the Web takes online security very seriously. Whether you have a personal site that you use simply to occasionally blog or a large scale business, security is of utmost importance. Security is likely the aspect of web hosting that is most important to everyone, and if it is not, it should be.
The Lack of security can be devastating to a business if these problems result in loss of income or identity theft. As your host provider, we take go great lengths to make sure your data is secure.
Windows Firewall is a software component of Microsoft Windows that blocks access to the server.
Up-to-Date Software – from updating our servers to the latest version of Windows to installing the latest version of virus software, we keep you protected.
Ongoing research for possible known vulnerabilities not detected before.
Secure Sockets Layer (SSL) provides an encrypted path between the browser and web server. You can tell if an SSL certificate is being utilized with the indication of a locked padlock symbol on the address bar along with the use of https:// in the address as opposed to http://. If you run an Ecommerce site an SSL certificate is a necessity. It will help prevent customer information from being stolen. Credit card or banking numbers, name, address and other personal information will remain secure. Whenever you need to gather personal, sensitive information an SSL certificate is a must.
Backups are performed regularly in order to protect your site in case of a problem or disaster. We perform frequent backups of your website data, as well as website databases.
Ongoing server maintenance – As your web host we make sure the server is adequately maintained to prevent attacks.
When it comes to security, Architechs for the Web, your Daytona Beach Web Design company, has your business and data protected.