Marketing Solutions That Expand Your Law Firm's Reach Online
Dec 15, 2021
Architechs for the Web
General Info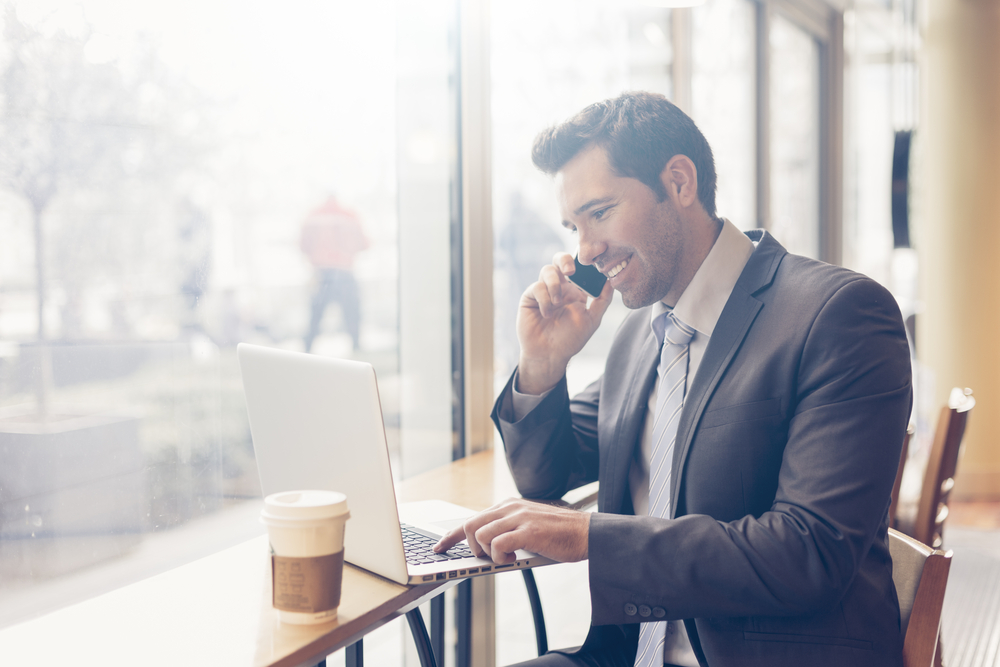 Growing your law firm by attracting more clients online does not have to be overly complicated. That said, it will take the combination of the right tools, expertise, and support to expand your reach and connect with search and social media users who are looking for the services you offer. Use this SEO checklist to develop an effective marketing strategy that will give you a powerful boost in the search engine rankings you need to get noticed!
1) Professional Mobile-Friendly Website
Before you can attract clients to your firm online, the first thing you need is to develop a professional image with your firm's unique and mobile-friendly website. Your website is the first impression your clients will have about your law firm. This means creating a website with a custom mobile-first design and all the latest search engine optimization (SEO) features that will attract search engines like Google that are looking for sites cell phone and tablet users will want to visit. In other words, if your website is stunning for desktop users and does not condense for easy viewing on smartphones or if the site is hard-to-navigate on any screen size, Google will not likely prioritize your site for related keyword searches. Additionally, search engines and clients will be expecting sites that offer fast loading speeds, beautiful images and videos, and clean professional-grade designs that look different from the website of the attorney down the street. This means any site that was built over three years ago is likely already out of date and may need some revisions to keep up with the ever-changing SEO algorithm and boost your site ahead of the competition for online searches.
2) Engaging and Informative Content
Is your site content attracting the right audience? It's no longer enough to post informative content about your team bios and the legal services you offer. Search engines prioritize websites that are able to hold the interest of their users and most site visitors will take seconds to determine if your site is worth exploring. Therefore, your content will need to be written with your prospective clients in mind. This includes your blog articles that should be posted throughout each month in order to increase your chances of getting noticed for specific keywords and phrases by Google as well as improve your trust ratings for adding new content of interest. Try looking for SEO firms that offer tiered professionally written website content and blog services. This way, you can be sure you are not running the risk of making costly SEO mistakes like keyword stuffing or missing the mark with your content style for your target audience.
3) Frequent Social Media Posts
Speaking of postings, social media channels are an excellent marketing tool for getting your law firm's name in front of more prospective clients online. Frequent postings across multiple channels will expand your footprint online, which builds trust with search engines and offers more opportunities for online users to discover your firm. As an added bonus, your posts can link back to your website to connect interested social media users with your services and contact information. Moreover, law firms are held to high standards of professionalism and a modern understanding of the changing world. Thus, your clients will likely search for signs your legal team is able to keep up with the times by reviewing your most recent posts. If your most recent post was over a month ago, they may decide your law firm is too busy to handle their case or is falling behind the competition.
4) Completed Google My Business Profile
Another way to expand your law firm's reach online is to complete your Google My Business profile. This is a free marketing tool that allows local businesses to share their location, contact information, and service offerings with residents in the nearby area who are either searching for your firm by name or the legal services you offer. Using Google My Business will also enable you to collect and respond to reviews, direct message clients and site visitors, and showcase your legal services or accolades.
5) Quality Backlinks are Key!
Now that you have a strong online presence with the above SEO strategies, you can begin creating ways for established websites to post your URLs on their pages. These are called backlinks, and they are the key to showing Google your firm should be a reliable source for related information. For example, your website link posted on a website for your local Chamber of Commerce, industry organizations, and compatible businesses with a trusted online presence are some examples of quality sites that signal to search engines your site is verified, used as a reference for other trusted sites, and will likely hold the interest of online search users.
In short, creating and maintaining your presence online is an essential part of running any business, especially those that are held to the highest professional standards within the community. The good news is you can easily apply the above tips to grow your online reach to attract more clients seeking the legal services your law firm offers while building their trust in your firm.
Enjoy a free SEO consultation by filling out our contact form on our website or by giving us a call at (386) 951-4770. We create amazing websites and our clients rank top on Google. Let us put our knowledge, expertise, talent, and tools to use for you and your business! Contact us today.