10 Reasons to Hire a Professional Marketing Team
Dec 01, 2020
Architechs for the Web
General Info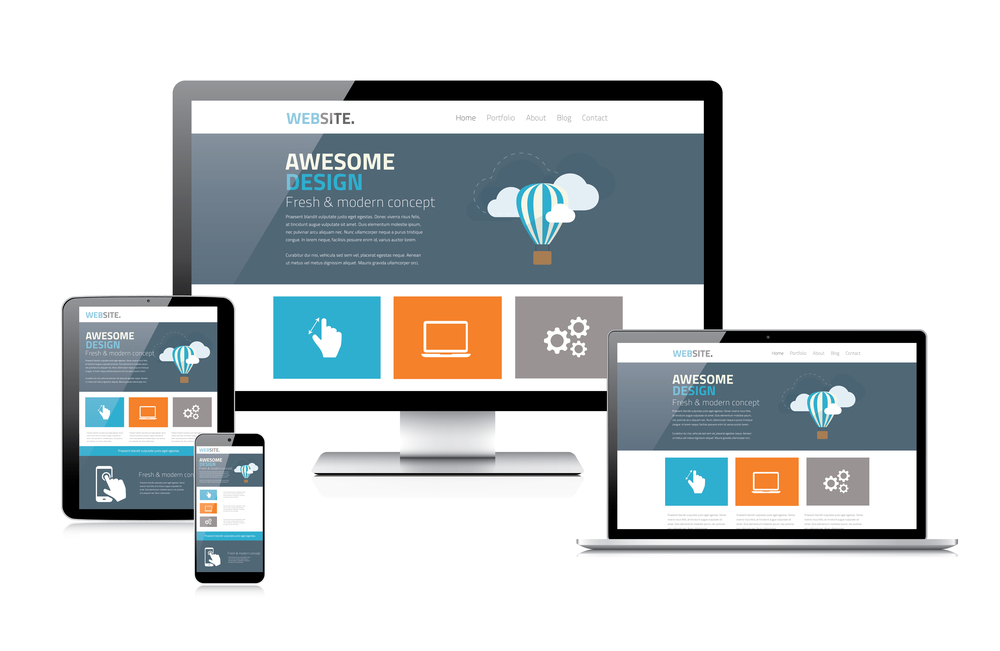 With so many inexpensive digital marketing options available, is hiring a professional marketing team still worth the extra money? It may seem less pricey upfront to go it alone, but there are some key reasons good SEO companies are in high demand. Will the pros outweigh the cons for your business? Let's find out!
Do You Own an Eye-Catching Website?
Before doing anything online, the first thing you need as a business owner is a professional-looking website. It takes 0.05 seconds for people to decide if they will visit your site. This means if consumers can see you are not willing to invest in your company image, they will likely skip over your link and go to a more trusted website.

What the Pros will Do: At Architechs for the Web, we will build you a custom-designed website based on our own easy-to-use content management system (CMS) that requires no coding and carries your brand's message throughout each page of engaging content. Finally, a flexible and powerful CMS anyone can use!


Does Google Know You're There?
While you are designing your website, remember it won't help to have an awesome site that no one can find! Google has an algorithm that your website will have to match to be listed on the search return. Plus, you will need to know all the latest search engine optimization (SEO) tips to incorporate into both the design and content of your site in order to rise to the top of the list!

What the Pros will Do: Our team stays current on all SEO techniques by attending industry trade shows, reading industry publications, and watching industry talks. Basically, we eat, sleep, and dream about how we can improve your rankings.


Is Your Site Mobile-Friendly? Another reason consumers will move to your competitor's site is if your website is too slow or looks bad on a mobile device. In fact, 57% say they won't recommend your site if it doesn't look great on a smartphone or tablet. Also, 50% of all e-commerce sales are from a mobile user and 63% of the site visitors are viewing the site on a mobile device. Therefore, your site has to be beautiful on all screen sizes!

What the Pros will Do: Why risk losing out on 50% of your sales? Let our team craft a stunning site that looks just as good if not better on a mobile device as it does on a pc or laptop!


Will it Take Too Long for Your Site to Load?
If so, you will lose any attention you gained from both your audience and Google. In other words, slow speeds will lose sales. So, your site has to be fast!

What the Pros will do: Your professionals at Architechs for the Web will ensure your visitors have quick access to browse all your products, services, and blog content!


Does Your Site Offer Engaging Content to Read?
Once on your site, your audience will need to find something of interest to read or scroll through in order to continue browsing. By adding a blog and professional images, the user will stay on your site longer giving you a better chance of making a sale. Also, the longer your visitors linger the better chance you have that Google will boost your rankings!

What the Pros will Do: Our experienced team will write informative articles that not only keep your consumers on your site longer to improve your sales conversion rate but also will let Google know more about products you sell and how to find them for keyword search returns!


Are Your Products Easy to Find on Your Site?
Did you know 94% of online users are looking for sites that are easy to navigate? It's not enough to have your products posted on a website. The menus used on your site must be intuitive.

What the Pros will Do: Your shoppers will want to return again and again to your site after browsing your inventory with our effortless navigation tools!


Do You Have a Clear CTA?
Interesting is a great start, but it is not enough to close the sale! To do that, visitors need to see a clear call to action (CTA). This will let them know what you want them to do like adding the products to the cart and completing the checkout process.

What the Pros will Do: No more hidden or confusing CTAs here! We will make them take center-stage on each page.


Will Consumers Trust Your Payment Process?
Of course, none of these marketing techniques will matter if shoppers do not trust your site with their payments. To avoid your sales becoming part of the 69.57% abandoned cart items, you will need a secure website with a safe and clear checkout process.

What the Pros will do: All of our custom websites are built with an SSL certificate and will ensure personal data like payment and contact information is safely encrypted.


Do You Post Frequently on Social Media?
Organic posts on social media and PPC ads are excellent resources every business should be using. For example, there are a whopping 1.82 billion active Facebook users alone! Imagine how social media and PPC ads can give you the edge you need to turn your brand into a household name.

What the Pros will Do: Our digital marketing experts have been helping businesses grow with proven results for decades. Let us show you how we spread the word for less!


Do You Have a Marketing Guru?
If the answer is no, you may find you have a long and frustrating road ahead as you tirelessly search for ways to gain more visibility online. Moreover, not all SEO companies are alike. You need one that can give you counsel based on a history of working with long-standing clients nationwide.

What the Pros will Do: At Architechs for the Web, we offer five-star custom web design and digital marketing services in one stop! Moreover, our entire team can be notified of any question or change simply by sending one email. No long hold times hoping to find someone helpful! One email will notify every available team member about your request for a prompt reply.
All this to say if you plan to take your business online, your first call should be to Architechs for the Web. For your FREE no-obligation quote, contact our friendly team at (386) 951-4770 or fill out our contact form on our website. We look forward to making your online marketing efforts count! Call TODAY!