Limited Time Only - Save 50% on Google Ads Management Services
Start Saving Today!
Save 50% during the first three months on your Google Ads Management Services. Google Ads is by far the largest Pay Per Click Network out there. This network is used by companies, both small and large, to drive traffic to their websites.
Many of our clients that are local businesses use it as well. If you've never used PPC (Pay Per Click) before, then you're probably wondering is "Google Ads worth the investment?
To put it simply:
It Most Certainly Is, Here is Why!
AdWords Gives You Quick Results
Increase Brand Awareness
Google's Massive Reach
Lead Targeting Capabilities
Maximize ROI (Return on Investment)


Investing your marketing budget in PPC advertising not only increases your brand awareness and reputation, but it helps increase your search rankings and gain more qualified leads. It complements your SEO strategies and adds consistency to your overall messaging.
If you want to learn more about the Pay Per Click Advertising and how it can help your organization, contact Architechs for the Web, your Florida Web Design and Marketing with more than 15 years of experience.
Call Us Today at
Or simply complete...
What clients say
Working with Architechs For the Web has advanced our non profit organization's visibility tremendously. I am always impressed by the well written blog articles and the response time when I need something done. I see nothing but good things in our future working with such a professional and responsive company. I would give a 5 star rating to Architechs for the Web.
Kathy Blackman - Sophie's Circle
We had Dom at Architechs for the web design 2 new sites for us about a year ago. They went above and beyond what we were expecting. I highly recommend them for any website or SEO work you need done. Fantastic company!
Mark Netwise - Netwise Computers
Architechs for the Web did a wonderful job on our new website redesign and even ensured we could launch sooner than anticipated. Thank you, Dominic!
Kerry Karl - Volusia County Association of Responsible Development
Architechs for the Web designed our website in 2012. Dominic Parrillo has been a pleasure to work with. He has provided us with continued support and assistance whenever it has been needed. From an administrative standpoint, the website is easy to use. Uploading current documents by us is a simple process and if we ever need assistance, Dominic is just an email or phone call away. We recommend his company highly.
Carol Hall - Tomoka Oakwood North
Architechs for the Web is quick and efficient in handling my company's website needs. Making it easy to change or post to our website allowing new information accessible in a timely manner.
Michelle Rucker-Penland
Highly Recommended. We have been working with this company for over 10 years. Architechs for the Web has created great websites for our company over the years. We are ranking top in Google for both local and nationally sought after keyword terms and as a result, get tons of traffic. If you want a great website or to be found in Google, contact this surprisingly affordable company today.
Jayson Estrow - License 2 Play Toys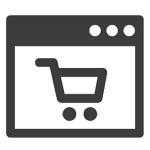 Get Quick Results
New customers and more sales. Gain actionable feedback on your marketing campaigns.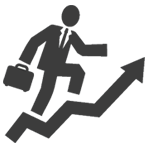 Generate Leads
We customize PPC Plans to fit your individual company's needs and make and help generate leads that convert!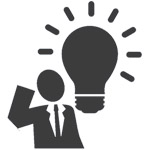 Smart Search
Not only do we target your ideal clients, but also prevent ranking for the ones that aren't. We help maximize return on investment.

Above All The Rest
Your PPC Campaign will be seen above any organic listings. This means when you use Architechs for the Web with our experienced team we get results.
SEE THE CASE
Limited Time Only
We work with a wide range of budgets, starting at $350 per month.
Request a Free Consultation
Please fill out the form provided ABOVE and we will contact you to answer any questions you might have or to schedule a consultation. Our team loves what they do and it shows through our hard work and energetic creativity. We look forward to speaking with you soon (386) 951-4770.