Why You Should Hire Architechs for the Web
Jun 15, 2020
Architechs for the Web
General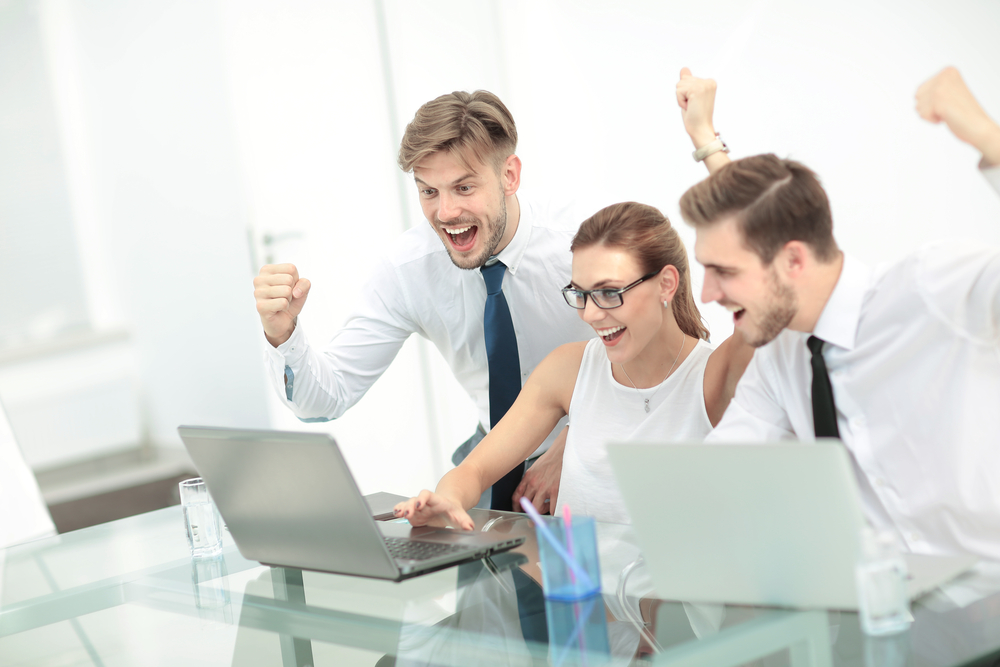 For search engine optimization (SEO) services including web design and digital marketing services, Architechs for the Web brings a fresh approach to help set your business apart from the rest! Whether your online marketing goals include increasing your website traffic, boosting your sales numbers, getting the word out to a wider audience about your brand, or getting a better ROI for your ad services, outsourcing to the digital maestros at Architechs for the Web is the first step towards reaching new heights. Check out all the ways your company is in better hands with us.
Building Something Great Together
Are you ready for what's next? Do you dream about how your company will be in a year, five years, or how about ten years from now? To reach those goals, you already have the quality products and services that offer value and incentive to purchase. Now, you need to share your story to show why your business is unique and worthy of consumer attention. But, with so many marketing companies online, how do you know which one to trust with your vision?
With decades of experience, our web design and marketing team Architechs for the Web practice proven techniques that get the results you need. As opposed to many companies that force your vision into a preset template or industry blanketed theme, we give you expert counsel, unmatched tools, personalized service and support, and superior flexibility to bring your dream to life. Simply put- Working with Architechs for the Web is the way outsourcing your digital marketing should be.
Customization to Tell Your Story
Before you begin to share what you offer to the public, our team will become invested in your company's history and explore why you love what you do. Next, we will compare your story to that of your top competitors and uncover their marketing strengths. Then, our ridiculously skilled web designers get to work weaving your story into a one-of-a-kind website that grabs the eye of online viewers as well as checks all the boxes for Google's algorithm to boost your search engine rankings for search engine optimization (SEO) purposes.
Instead of a "popular theme", your website will stand out from the pack as a professional and trusted site that is unlike any other. Best of all, your favorite features that maximize your rankings and encourage users to take immediate action come standard with our design services. Your call-to-action (CTA) is clear throughout, your phone number is highly visible, and your products and services take center stage effortlessly. Every detail is meticulously crafted to give a positive user experience (UX) across all screen sizes.
Data Management Made Easy
Bye-bye frustrating content managment. No shared content management system (CMS) here! We built our own powerful CMS called Fanspike to give our clients the freedom to upload, edit, and replace with ease. But, that's not all it can do! Be sure to ask us how Fanspike can go beyond data management to help with your next charity event. The future of CMS is here and our clients are loving it!
Cultivating Relationships With Customers
Have you ever felt like your outsourced company's customer service personnel are disconnected from their other departments? In fact, they may even have several departments that fall under the term "customer service" that never communicate and leave you on hold only to find you have to be transferred? When you submit an email, do you feel like an automated machine spit your question back at you with a generic response in reply?
At Architechs for the Web, we believe you deserve better. When you hire us, we become more of an extension of your staff than a separate company that can be frustrating to reach when you need support. In fact, one email is all it takes to reach every team member working on your account. This means you only have to ask your question, add a service to your plan from our full suite of digital marketing services, or request a change with a quick email. A real person team member will respond with your answers or confirm your change was received and processed. Should you need to speak with us beyond an email, we are a phone call away. Let us know how we can help by calling (386) 951-4770.
Experience the difference working with us can make in your company's growth. Fill out our contact form online or call us at (386) 951-4770 today for your free no-obligation consultation. Finally, a marketing firm you can trust to give you the results you need with the service and CMS experience you want!