Social Media Marketing for Accounting Firms
Jun 01, 2022
Architechs for the Web
General Info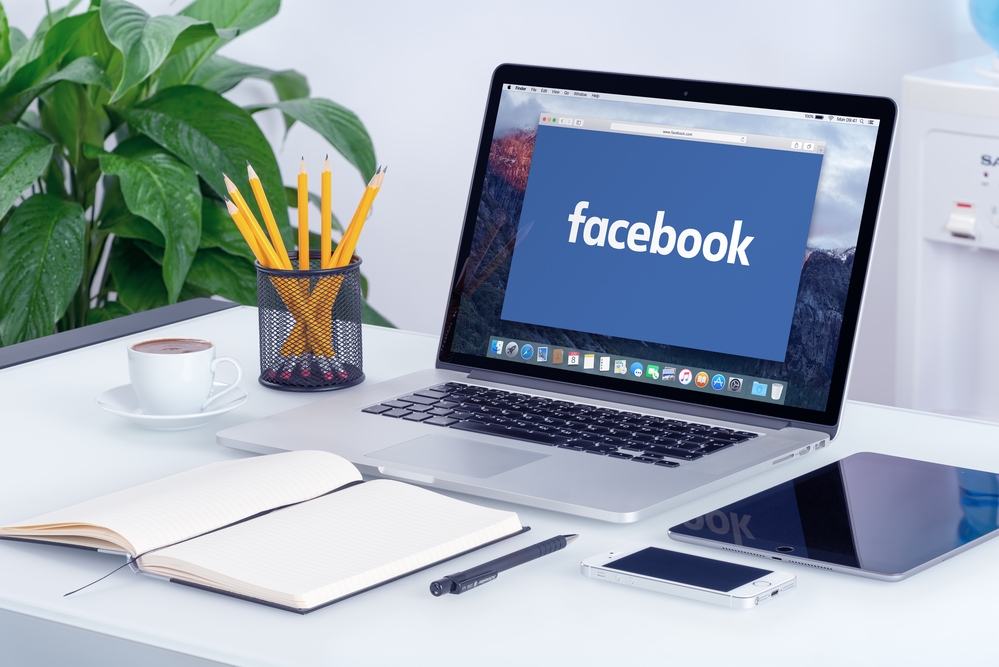 Social media marketing is an essential component of today's marketing strategies for accounting firms of all sizes in order to be competitive in attracting clients. In fact, by not promoting your place of business or your services via these channels, you are handing those Facebook and Instagram leads to other firms. Moreover, you are missing out on keeping your current clients engaged in your practice throughout the year.

Why Facebook Marketing
Accountants, arguably more than any other profession, have to invest in quality online marketing to stand out from other accountants in the area. Did you know you can establish your brand's presence, improve your Google search rankings, and increase your profits by simply interacting with potential customers on various social media platforms?

Let's start with Facebook. There are more than 2.93 billion users on this social media channel alone. That's almost 3 billion people making it one of the largest marketing mediums for expanding your practice while simultaneously reaching out to many of your current clients.

What Content You Should Post for Facebook Users
The possibilities for engagement on Facebook are endless. You can post an array of different things such as:
Links to your blog articles or landing pages to draw social media users to your website and show Google your business is both trusted and popular online
Informative content about your services or team's unique experience
Photos and videos that explain accounting terms
Accounting tips that provide value to your audience
Engaging video clips, such as a clip about client appreciation
Facebook Groups also allow you to engage with a specific group of people that are interested in financial or accounting-related topics as well as nearby area groups like those managed by homeowner associations and townships or community organizes, such as the parent-teacher organizations at local schools.

By posting on such groups, you will be able to establish yourself as an authority on such topics as well as comment on related topics frequently to help more group users begin to recognize your firm's name or logo. Then, when those users want to look for an expert in accounting they can trust, they will know to contact you as you have provided helpful advice in their groups.

Don't forget to add fun and relatable content on your news feed as well. Examples include 'meet the team' posts, social days, community events, volunteer work your team is performing in the community, or corporate social responsibility initiatives.

Why Instagram Marketing
As it is owned by Facebook, it can be no surprise that Instagram is the second-largest social media platform with approximately 1 billion members. You may be wondering why users prefer Instagram and Facebook over other platforms, the answer for Facebook is in the Facebook groups that were previously mentioned, and, for Instagram, it's all about staying connected through images and stories. Therefore, the approach to posting should be shifted towards entertaining or eye-catching visual imagery and less on copy-driven posts.

What Content You Should Post for Instagram Users
Instagram's algorithm favors Reels and Stories. Accounting firms can post funny or informative videos on this platform to promote their business and help current clients discover new services or remind them to schedule a planning appointment. Keep in mind that content posted on Instagram should come across as more personable and casual. The goal is to develop a brand message or vibe about what your firm offers that makes you unique.

Because Instagram is a visual platform, it would be best to post graphics, photos, and videos that are educational yet intriguing. Remember to use relevant hashtags on every post you publish. This helps to ensure that your content reaches your intended audience as they search for such keywords.

Why LinkedIn Marketing
LinkedIn is another of the largest B2B social platforms and boasts 830 million members. Even better for accounting firms, this social media giant offers a chance for team members to connect with other professionals in the area and introduce services in true online networking fashion. This is because, unlike Facebook or Instagram, people use LinkedIn solely for business purposes.

On this platform, people take the lead and brands actually tend to stay in the background. LinkedIn favors interaction between individuals. This means that content posted from a personal account tends to get more engagement compared to a company account.

However, LinkedIn is still a very powerful tool if you want to raise brand awareness. Individuals on your team reach out to connect with others in the community and promote their services or interesting blog articles on their pages while establishing themselves as experts in the accounting field. On that note, LinkedIn is also a great way to find new employees when job openings are available within your firm for the same reasons.
What Content You Should Post for LinkedIn Users
The key wth LinkedIn is to focus on providing valuable content to your followers while actively reaching out to other professionals in your area to build your following. A behind-the-scenes look at what your company does, testimonials from satisfied clients, and in-depth analyses on how businesses should approach their finances are great topics for your page.

Additionally, employees of your accounting firm should get in on the action by sharing, liking, and commenting on your brand pages' posts. They can also be active on LinkedIn in their own right by commenting on things that they find interesting and following your clients' profiles.

How to Find Help with Content for Social Media Marketing
Promoting your accounting business on social media through well-planned marketing campaigns has never been easier nor more affordable. Simply request a free initial consultation with the experienced content gurus at Architechs for the Web. Complete our contact form or give us a call today.
Enjoy a free SEO consultation by filling out our contact form on our website or by giving us a call at (386) 951-4770. We create amazing websites and our clients rank top on Google. Let us put our knowledge, expertise, talent, and tools to use for you and your business! Contact us today.