How to Find SEO Friendly Hosting
Jun 15, 2018
Architechs for the Web
Web Hosting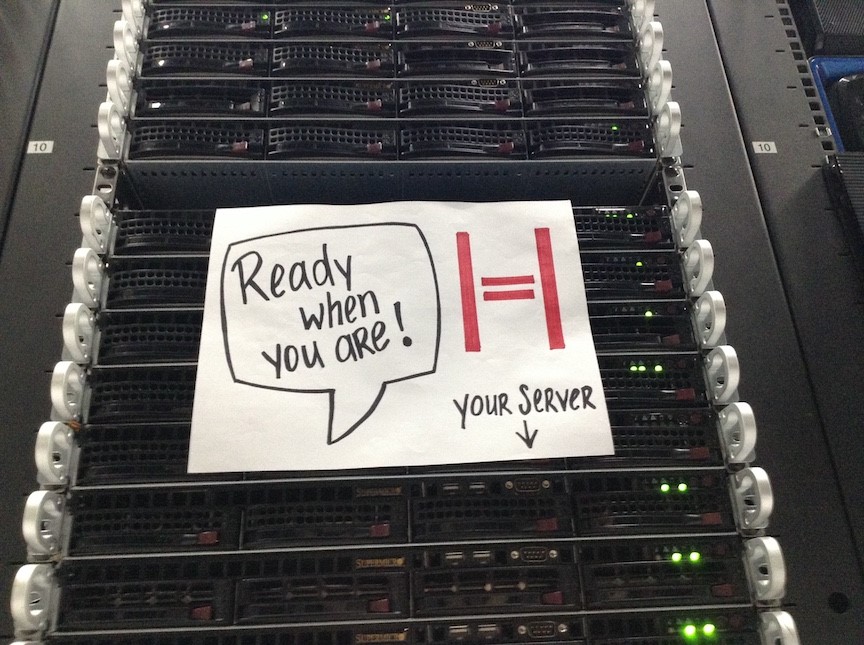 Whether you run a website or online store, it's important to find the right hosting company for your needs. At Architechs for the Web, we provide a range of hosting solutions to ensure your content is up and accessible. It's important to reduce downtime, pick the right location for your servers, and invest in the features you need, but your website also needs ongoing support to keep it running smoothly. Here we'll explain more about the SEO-friendly hosting you need.
Hosting Environment
After setting up the domain name, the next step is hosting your site on a dedicated or shared server. For a big ecommerce site, it's especially important to have reliable hosting with minimal downtime, but even small websites should be up and running 99% of the time. To that end, your website expert will recommend which type of hosting makes the most sense for you.
Having a dedicated server for just your site is the most expensive option, but it's worth the cost if you need the bandwidth and reliability. Our shared hosting environment is a little easier on your budget, but it can be just as reliable as a dedicated server. When you set up your website on our shared environment, we'll configure and manage the details for you.
Location
The location of your servers is important because that directly affects the speed with which your website loads. If you're targeting U.S. customers, you'll want your server to be located within the continental U.S. If you're doing business in Europe, having a shared or dedicated server in Europe makes sense, too. While customers can access your website from anywhere around the world, the loading speed is affected by the location of the servers and closer proximity is ideal.
Additionally, you'll want your hosting company to set up a RAID drive configuration. RAID stands for Redundant Array of Independent Disks. The redundancy provided by RAID improves speed because the information is stored across various locations.
Email Blacklists
When you're hosting a website, it's important to protect it from crashes. To improve reliability, it's a good idea to separate your email hosting from your website hosting. If there are any email crashes, it won't affect your website from being visible to potential customers. At Architechs for the Web, we separate these services to ensure that email issues won't lead to downtime of your site. Additionally, we use MX Toolbox to monitor server activity. The MX Toolbox can also be used to verify that none of your email addresses are blacklisted, which could cause the emails not to get sent properly.
Features
Every hosting package comes with different features, and it's important to choose the right ones. Our website experts can help you select the type of hosting that your site needs, including how much bandwidth you require. Additionally, it's a good idea to consider adding backups and an SSL certificate. The SSL certificate adds credibility to your site. If you're running an ecommerce site, an SSL certificate is a requirement to keep the shopping process safe, but you may need to add it to any site that asks users to input information.
Backups are extremely important. Many servers are set up to keep redundant backups of your website, which saves time and money if your site ever crashes or gets hacked. If you frequently add new content, such as blog posts, you may also require ongoing backups of your site.
Ongoing Support
Even after your website is up and running, the work is not done. A website requires ongoing maintenance, and your web hosting company should take care of it for you. Ongoing maintenance is performed behind the scenes and includes updating the code to follow current best practices and updating any installs, including updates to the site, such as adding new products to your online store, new blog posts, or new images.
With Fanspike, you have the SEO-friendly hosting solution you've been looking for. It keeps your website updated and easily accessible. Your customers can find you on their desktop, laptop, tablet, or cell phone. The SSL certificate keeps all information that is transferred to your servers secure, allowing customers to browse and shop without worrying about security. Architechs for the Web will set up your website with all the bells and whistles and keep it running, including regular backups. We can even manage your online marketing for you. This allows you to focus on taking care of your customers.
Enjoy a free SEO consultation by filling out our contact form on our website or by giving us a call at (386) 951-4770. We create amazing websites and our clients rank top on Google. Let us put our knowledge, expertise, talent, and tools to use for you and your business! Contact us today.