Reasons Metadata Generates Leads
Aug 01, 2019
Architechs for the Web
General Info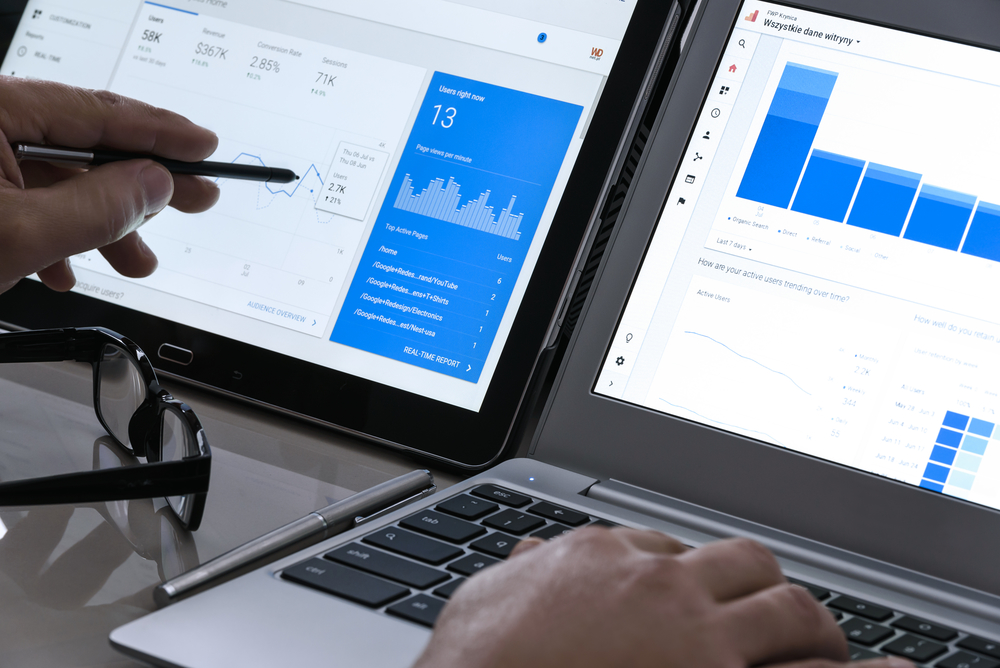 Web page metadata is often overlooked when posting content because it is not directly related to your Google ranking. That said, metadata is more important than you might think with increasing website overall activity. For example, it acts as a tool to help the bots find keywords on your page that consumers are searching. Read on to learn more about why metadata matters and how you can put it to work for your website to get the click results you want.
What is Metadata?
In a nutshell, any information on your website that is used to describe what is happening on that particular page is considered metadata. Everything from your name as the author and the publishing date to the title of your article and your listed keywords falls into this category. But, why does that matter to you and why should you be selective in how you enter this data? To answer these questions, let's take a closer look at two types of metadata, the meta title tag, and the meta description.
Attract Clicks with Title Tags
A HTML element that specifies the title of the web page is called a meta title tag. These elements are seen on the search engine results page (SERP) as the clickable headliner link. It is critical to use words in your title tag that summarize what the content on the page is about. In other words, if your blog article is about selecting the right foundation makeup for your skin tone, you would type a title tag that would naturally appear in a user's search when looking for the information found in your article such as "How to Choose the Right Foundation for your Skin Type". This 53 character title explains what users will find on your page by clicking the headliner link. Generally, 50 to 60 characters are the sweet spot for making sure your complete title is shown. Just be sure to remove the caps lock before typing to maximize your clickability.
Going Beyond the Singular User
Since you used keywords that are hopefully either found in a large number of searches or are similar enough to the top searched keywords, your well-written meta title tag can now grab the attention of the user who wants to learn more information on that topic from your article resulting in a higher click and share rate as opposed to merely viewing the link, not finding the keywords he or she is looking for and then scrolling down to someone else's link. This clicking action affects the click-through rate (CTR), which, to the search bots that determine your SEO ranking, is an indicator of a more popular link for those keywords. What that means to the bots is people really like your meta title tag. What that means to you is more traffic is coming to your site, you are securing more appearances in prominent positions for organic keyword search returns known as SEO rankings, and you have achieved a higher potential for the user sharing the link with others.
Get Noticed with Keywords
We cannot say enough about the value of the right keywords. Try using words that vary slightly from those most commonly used to stand out. Adding your brand can even be useful when it is well-known. Here, you can get creative and come up with unique descriptive words as well as commonly searched terms. However, we recommend taking into account the audience, the page content and early keyword placement in the titles for best results. If your title is not reflective of your user's interest or what you wrote on your page, you will miss out on a great and we might add free opportunity to be seen by the right people.
Draw Them In With Your Meta Description
You have piqued the user's interest with the meta title tag. He or she wants to know a little more about the content found on your page. The meta description is a summary of your web page. It does not impact your Google search rank directly. On the other hand, just like the meta title tag, the description entices users to click on the link and follow through to your website or share your link with others. Your result is a better CTR that then could raise your standing in the Google rankings.
Meta descriptions are typically longer than the title tag and contain between 50 and 160 characters. Wider characters like "W" count as two. Too many characters may cause Google to write a shorter description. Therefore, by keeping it brief, you have a better chance of having your phrasing seen by users.
From generate more leads and sales to increasing brand awareness and engaging a broader online community, any online marketing strategy can benefit from properly utilizing your metadata options. Barring any odd fitting keywords in which case it is best to leave them out, users will not be able to resist clicking on and sharing your witty and/or informative link keeping you a step ahead of the competition.