Professional Blog Post Writing Services
Jun 15, 2022
Architechs for the Web
General Info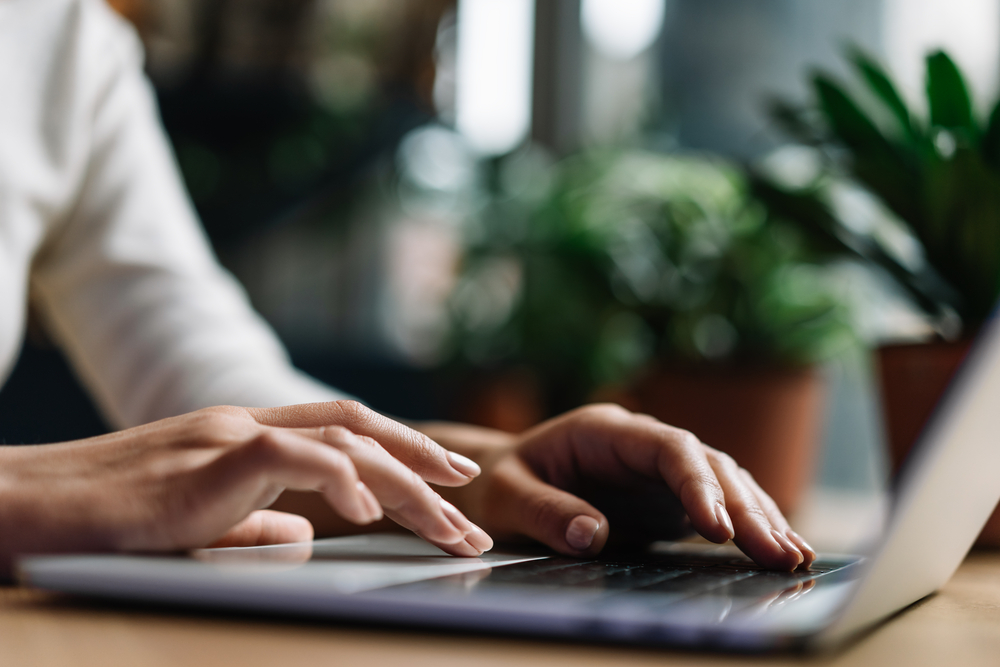 One of the easiest ways to introduce your products and services to more people online is to post professionally written search engine optimization (SEO) content on your blog. In fact, a well-written blog article can often receive higher Google search return rankings than an average landing page for specific keywords and phrases. But, before you hire a blog writer, be sure to keep this checklist in mind.
1. Does Your Content Creator Have Experience Writing for Your Industry?
A retailer and a law firm will have significantly different needs when it comes to content creation. It's not a simple matter of swapping out keywords and phrases. The terminology used, definitions, descriptions, audience expectations, content purpose, and formatting will be specific to that industry and place of business. Also, is it a B2B or B2C company? Does your blog writer know how to address the aforementioned elements for each? If not, your content creator may not produce quality articles that attract Google's attention, convey your unified brand message and voice, build trust in your products and services, and maintain your site visitor's interest. Therefore, it is important to hire a writer who has demonstrated experience producing top-quality work for your specific industry.

At Architechs for the Web, for example, our content gurus have been producing articles for a wide array of industries for more than 20 years! You will see our work posted on B2B and B2C sites around the country. Our clients include everything from retailers, manufacturers, spas, and nonprofits to law firms, medical clinics, and accounting firms. In other words, you name the industry and our content experts have more than likely been creating high-quality SEO content for it for many years.

2. Does Your Content Creator's Work Attract and Hold Attention?
Let's talk for a moment about terms like "high-quality" and "SEO-driven" content. What do SEO firms mean when they use those terms? The truth is anyone can write an article and post it on your website. In fact, many content creation services will boast about how many articles they write and they will get rave reviews from some of their clients who only had small tweaks to make in the approval process. However, they often won't show you (1) how much of their content is getting your site noticed on Google, (2) how many of their articles are being shared on social media, or (3) which articles are holding site visitors' interest to build rapport and increase the potential customer's curiosity about your products and services.

Thus, terms like "high-quality", "unique", "professional" and "SEO-driven" content are important to note when searching for a trusted blog writing service as they suggest the writers are skilled in creating content that will give you a better ROI. Plus, posting poorly constructed content could penalize your site regarding Google searches or turn site visitors off. All of this to say, your content creation service should be able to provide a history of articles that have helped their clients attain those coveted top rankings on related Google searches as well as articles that hold your interest as a reader.
3. Does Your Content Creator Have a Wide Range of Content Services?
While you may be looking for a blog writer currently, another important factor to consider is the types of content your provider offers. Some examples of other forms of content you may want to be written for your business in the near future include press releases, newsletters, website content, and social media posts. In your initial consultation, take some time to explore all of your content options and ask about how each may impact your company's growth online and off.

4. Does Your Content Creator Have Samples to Review?
If you have used gig sites in the past that allow you to outsource projects like blog articles, then you probably already know the formatting and vocabulary can often vary significantly with content providers. More to the point, some articles may be difficult to read due to some odd phrasing and choppy paragraphs. This is because "fluent in English" and "grammar checking software" do not necessarily mean the writer is going to use the words and phrasing a reader in the USA might expect. Your best bet is typically to hire blog writers who reside in the same country as your place of business and the customers you hope to attract. Either way, be sure to request some samples of their work upfront. A reputable blog writer should have plenty of content to offer for your review.

5. Content Creator Term Checklist
In addition to those previously discussed, here are some terms and services your content provider should mention before you sign an agreement.
100% Original Content
SEO-Driven Content
Professional and Industry-Specific Writers
USA-Residing Content Creators & Editors
Grammar & Spelling Accuracy
Keyword Stuffing Editing
Topic and Outline Approval Options
Professional Formatting
Stunning Professional Imagery
Proven Google Ranking History
Topics Suggestions Service
Satisfaction Guarantee
Ready to Get Noticed Online and Off With Fresh & Industry-Specific Blog Article Content?
Our content experts are standing by to assist you with the best quality at affordable prices. You will work with a dedicated team who understands your industry needs and cannot wait to learn more about your brand, products, and services. Whatever your content needs, start with a clearly defined plan from the content creators at Architechs for the Web.
Enjoy a free SEO consultation by filling out our contact form on our website or by giving us a call at (386) 951-4770. We create amazing websites and our clients rank top on Google. Let us put our knowledge, expertise, talent, and tools to use for you and your business! Contact us today.