Our SEO Services Generate Leads
Sep 16, 2019
Architechs for the Web
Search Engine Optimization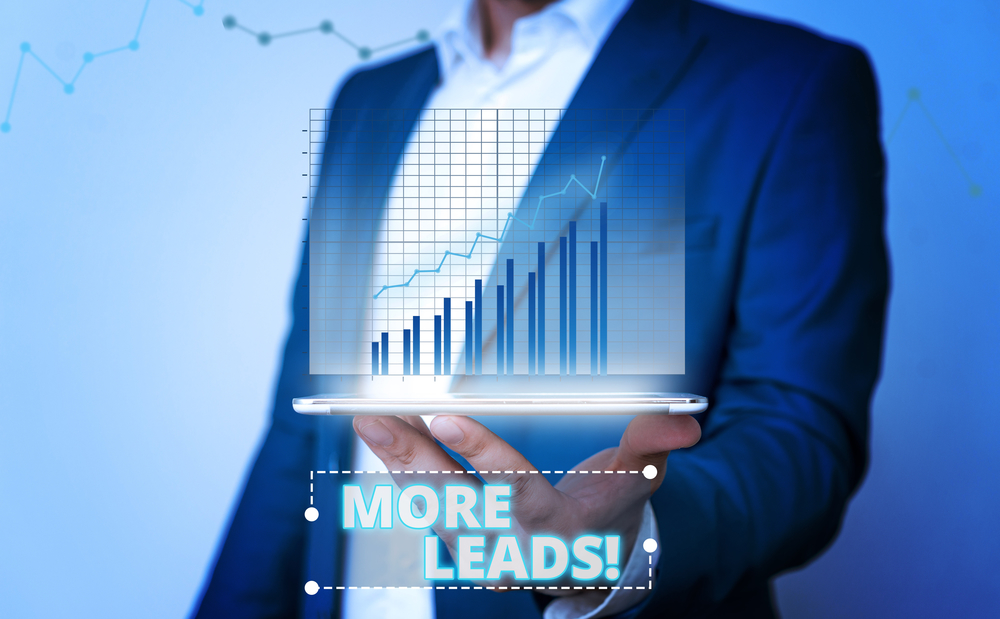 What magnetic tool can attract users who are shopping online to come to your website and store to find the items they want? Search Engine Optimization (SEO) attracts leads for boosting your sales goals and growing your company in a way that is unlike any other marketing technique. Read on to explore some of the many reasons SEO should be an integral part of your marketing strategy, and how Architechs for the Web effectively uses this tool to set your company on the path to generated leads.
How Search Engine Optimization Works
When your marketing goal is to generate leads, you want a website that tells search engines such as Google, Yahoo or Bing you have useful and interesting information that users will want to know about when they search for specific keywords. If you have an SEO optimized friendly website, that means the search engines can easily and quickly find the keywords users are searching. The more trusted your site becomes with updated content, links to your website content people post on their own sites, and other key indicators of a useful site to the search engine bots, the higher your website's ranking will be on the organic list of website links for that search. Organic rankings mean you are listed for that keyword search return without having to pay for the listing. This free form of advertising is why SEO is critical to master for any business, especially when attracting fresh leads.
Google My Business and SEO
Speaking of free, about 90 percent of the user searchers happen in Google. It makes sense you would want your company information high ranking in Google's Search Engine Results Page (SERP). The best way to start is to fully embrace all that Google My Business has to offer. This is a free and often underused resource for creating the information Google needs to promote your site content, let users find your physical location on their Google Maps app, track and report your online traffic statistics, communicate efficiently with customers, announce your latest happenings, post or reply to reviews, and much more. Logging into Google My Business is like the home office for most of your digital marketing strategies.
Take Demian & Company, Certified Public Accountants for example. If you search "Demian CPA", you will see a couple returned listings for their website and few listings for their social media pages on the left plus a featured snippet on the right of their firm's name, address, phone number, website, reviews, business hours, and other useful information. Our marketing team at Architechs for the Web uses both an SEO oriented website and Google My Business to ensure potential clients can both find their website using keywords in their search and view important information about Demian to further generate client leads.
Social Media Platforms and SEO
Another way we ensure Demian & Company stays at the top of the rankings is by writing blog articles often containing highly searched keywords and posting these articles plus sharing other related content on Facebook. Social media platforms such as Facebook and Instagram are additional free off-site methods of reaching potential customers and creating more leads as your posts are then hopefully shared with the friends of your followers. If you look back at the search return for "Demian CPA", you will find a link to Demian & Company's Facebook page. This means users can easily see from the high SEO ranking of the Facebook link that this CPA firm has an active Facebook page they can follow with posts they can click on or share much like an emailed newsletter but with a far greater reach potential.
How does Email work with SEO?
Speaking of email, sending eblasts is another cost-effective way to create interest in your products and services. These targeted emails can contain information like promotions or highlighted products with an eye-catching display that your audience will want to click on to learn more. Each time the receiving party clicks on the image or link, your website will receive credit for the increase in traffic. After all, the best way for the search bots to know your website holds enough value for a high rank in the search return is to produce an interest from the public in what you have to say on that site. Soon, your many efforts from Google My Business and blog articles to social media posts and eblasts begin paying off with your content reaching more users resulting in a higher number of visits to your site, a jump in clicks, likes and shares, and more creditability to support a higher SEO ranking.
Paid Advertising and SEO
We would be remiss if we did not mention a slightly faster way to get a higher search return ranking thereby generating more leads that can turn into sales is by using paid advertising through such platforms as Google and Facebook. Although taking advantage of as many free posting opportunities as possible is a step in the right direction, building a significant following will take time with each avenue you pursue. Paid ads, on the other hand, will pop up in at the front of the line for returned searches instantly as they are listed above the organic links.
Now that we have your attention, two of our favorite paid advertising campaigns that are surprisingly affordable are Google Adwords and Facebook Ads. Why? They have the greatest reach for potential clients with 1.32 billion active Facebook users and 1 billion active Google service users. If you are looking to skip straight to the top of the results page when users search for specific keywords, these are most likely your best digital options, depending on your business services, budget, and goals.
In short, SEO is like an ecosystem where one action can impact all the other players. The more seeds you plant with the right amount of care and attention the more fruit it will produce for you. But, also like an ecosystem, a new planting takes time, dedication and lots of nurturing. There are ways to increase your fruit supply by purchasing full-grown plants, which is the paid ad campaign in your digital ecosystem. However, all of your digital ecosystems will need quite a bit of time and experienced cultivating to measure up to your expectations. This is where Architechs for the Web comes in. When you want to make the most of your online presence to acquire the leads you need, you want to hire a company that knows how to grab the attention of your online audience through using the aforementioned and other SEO rank boosting techniques. We work everyone from local companies like Demian & Company to national companies like License 2 Play. Hundreds of companies of all sizes and industry types are powered by our flexible content management system. Contact us today for a free quote and find out more about how our results-driven marketing team can help you use digital marketing to bring in the leads to take your business to the next level!
Enjoy a free SEO consultation by filling out our contact form on our website or by giving us a call at (386) 951-4770. We create amazing websites and our clients rank top on Google. Let us put our knowledge, expertise, talent, and tools to use for you and your business! Contact us today.