How to Maximize Paid Social Media Ads for Your Business
Oct 15, 2022
Architechs for the Web
Facebook Advertising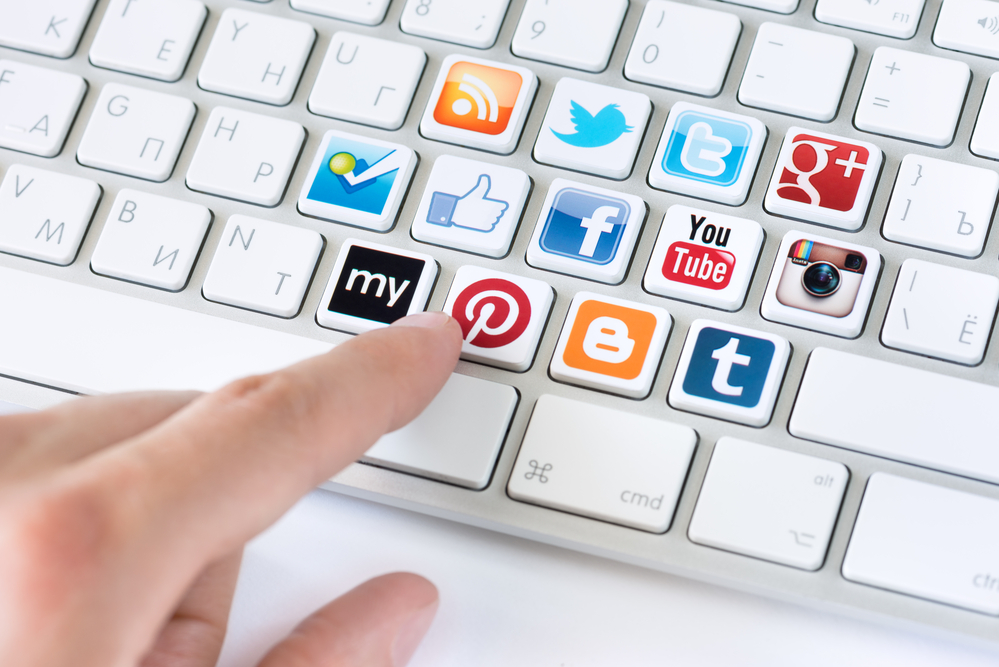 Social media platforms provide some of the most effective marketing channels for our modern audience. Think about how many ads you see on Instagram and Facebook when you're absentmindedly scrolling. How many of them catch your attention? Are they correctly tailored to you or do they seem irrelevant? Have you ever purchased a product or service that you first became aware of on social media?
I know my Instagram algorithm has me pegged and sends me relevant ads consistently.
So are social media ads right for your business? It might be worth doing some research about the demographics of different social media platforms and making some educated guesses based on that. Such research might suggest that a natural beauty line might do well on TikTok or Instagram, while a law firm might do better on a platform like Facebook. Think about the age ranges of different social media users, and what their potential interests or needs might be.
You also need to do some research on similar brands and their approach to ads. What do their ads convey? What do they look like, and what do they evoke in you as the viewer? Take notes as you go, thinking about what things you might be able to implement in your own campaigns in a way that's fitting to your brand. Tone is super important. If you design a back-to-school promo meant to target high schoolers using dark colors and serious imagery, you'll get little traffic. Most likely, they'll scroll past it, missing it altogether because it felt uninteresting and irrelevant to them. And if they do happen to stop to look at it, it might be more out of confusion than interest.
Once you have a plan for your ad campaign, it's time to launch it. By now you should have your image designed. Add a few brief lines of text to go with your ad, keeping it short and sweet. You want it to catch attention and provide a bit of information, but keep it to two or three sentences. Remember to add hashtags!
Next, you want to establish your audience by setting an age range, the geographic locations you want to target, and a list of interests your audience is likely to have. Set your budget, and launch the ad.
Now, even with the research you've already done, it's a good idea to run a few test ads across a few different social media ad platforms. Maybe start with a smaller budget and set the ad for a week. At the end of the week, take a look at the analytics and look at your conversions. Start by noting which platforms brought in the most leads, and decide if it's worth focusing efforts on several platforms or just one. For example, I helped a law firm develop and run some test social media ads. We quickly found out that Facebook ads were converting hundreds of views into phone calls and website visits whereas Instagram ads were reaching thousands of people but only converting 15-30 views into visits or phone calls. As a result, we decided to spend the majority of the budget on Facebook and run only occasionally paid ads on Instagram.
Now it's time to schedule regular ads on whatever seems the most successful platform for your business. You should ideally keep a paid ad running all the time, so make sure you either schedule the next ad to go live when your current one ends or update ads regularly.
Finally, make sure you're nurturing those who come to your business through your ads. Keep your social media account active, posting regularly to your feed and your story. No one wants to follow a page that only posts ads. Create surveys for customers and clients to provide input and suggestions, and make sure you respond to their survey answers. And if your ad is meant to convert leads to phone calls, make sure that there's someone always ready to answer the phone rather than an automated machine. People want to feel listened to and taken care of.
Paid social media ads can create more leads than an organic social media presence can do alone. They reach a wider audience and create broader awareness of your specific brand or business. If you are thorough in researching your audience and tailoring your ads to it, using analytics from previous ads to keep optimizing future campaigns, you should see pretty quick results. And don't forget to be creative and have fun in the process!
Enjoy a free SEO consultation by filling out our contact form on our website or by giving us a call at (386) 951-4770. We create amazing websites and our clients rank top on Google. Let us put our knowledge, expertise, talent, and tools to use for you and your business! Contact us today.