How to Generate Leads with Internet Marketing
Oct 15, 2019
Architects for the Web
General Info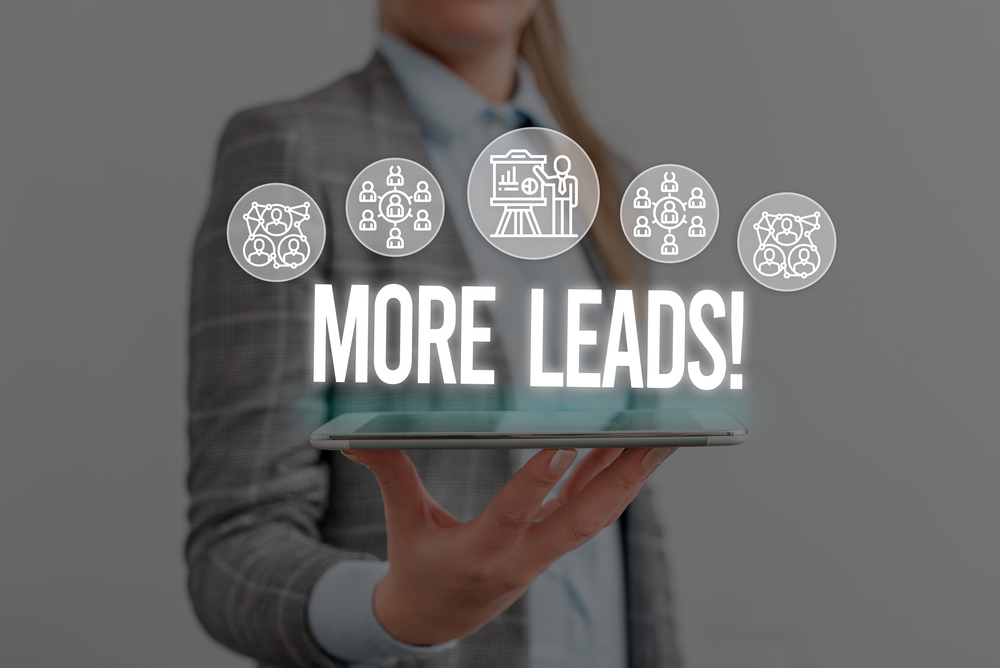 You want to increase your Internet traffic to your website in order to attract more consumers. But, you don't know where to start to find the most leads. While putting your marketing strategy together, it may be difficult to know how much to budget or which campaign to focus on first. Currently, there are 360 million active Facebook users and 2 billion active Google users! This means there are over 2 million possible leads on Google alone waiting to hear from you. If you are looking to generate leads on the Internet to take your business to the next level, below are five online marketing strategies that all business owners should be utilizing each year to convert these active platform users into potential customers.
Build a Mobile & SEO-Friendly Website
Can you remember a time when you did not check your smartphone for a business address or phone number? Most consumers are away from their desktops and PCs when they look up business contact information. The same goes for searching for specific products to buy. If you are out running errands, for example, you will likely want to find the local stores that carry the item you need while you are shopping as opposed to waiting until you get home to search. This is not to say desktops and PCs are being replaced by phones. However, the number of mobile users is increasing around the world, and you will need a website that is quick-loading and easy to navigate across all devices to stay competitive and not lose the mobile user leads to another store.
In addition, Search Engine Optimized (SEO) websites will help your business site be listed at the top of the free "organic" search return listings. This means users searching for information about your products and services will more likely notice and click on your business link than your competitor's link listed below or worse- on the next page over. In other words, to get noticed by the user, you want to be ranked at the top using your SEO-ready site coupled with a few more marketing strategies such as an active site blog.
Keep an Active Blog
Your website blog is a critical component of your website. It tells the Google search bots that your site contains valid and current information along with specific keywords users are searching for when your blog is updated regularly. As a bonus, your blog when properly marketed on social media platforms like Facebook and Instagram is yet another method of generating new leads via both your followers and those who see your shared posts. The key is to create interesting and useful content in your blog about topics that are related to your products and services.
Use Google My Business
Google My Business is a powerful management tool and social media platform that can be used to post articles and announcements, highlight product features, convey business contact information, improve communication with customers and much more! By completing your profile in Google My Business and posting your blog articles regularly, you are telling the Google bots that your business is legitimate and Google will respond by featuring your business information in a snippet for current and potential customers to view when they search for your company name.
Invest in Google Organic and Paid Advertising
The business featured snippet and organic Google top rankings you can get primarily from an SEO-friendly site containing an updated properly written blog are two ways Google can attract users to click on your website link. For many companies trying to generate leads, getting a ranking above the other organic competitor listings is equally important to securing a top organic listing. To increase their chances of being seen first by the consumer, these companies use pay-per-click (PPC) advertising with Google AdWords. With this budget-conscious strategy, business owners and managers are in control of the amount spent on the ads. Plus, the amount owed for the ad is based on results! In other words, if no one clicks on the ad, no payment is required. Beyond the allure of 2 billion potential customers being active on Google and the ability to stay within budget, Google ads offer more control over who sees the ad than traditional advertising methods. Go global or stay local, the audience demographics can be applied for a more directed marketing campaign with a greater click-through rate.
Try Social Media Organic and Paid Advertising
Not to be outdone by Google, Facebook and Instagram have a lot to offer for generating leads. While the viewers are not necessarily shopping for products, your article posts, product highlights, and images are viewed by your followers and any friends with whom they share your posts. Moreover, with paid ads, they can get your products and services in front of the social media crowd and track shopping with certain ad campaigns so your products are seen by active shoppers who are already looking for similar items to purchase online.
In short, after crafting an SEO and mobile capable website, posting informative and interesting articles from your blog and other related industry blogs on Instagram, Facebook, and Google My Business is a start for gaining some ground on brand awareness and highlighting products for viewers. Add a couple of paid ad campaigns using both Google AdWords and Facebook to your consistent postings, and you will be seeing the results significantly faster while keeping your marketing budget in check. For more information about how to improve your SEO ranking, starting a blog, or launching a social or search ad campaign, contact us for a free consultation and begin your journey to attracting new leads today!