How Emails Grow Your Home Services Business
Sep 01, 2022
Architechs for the Web
General Info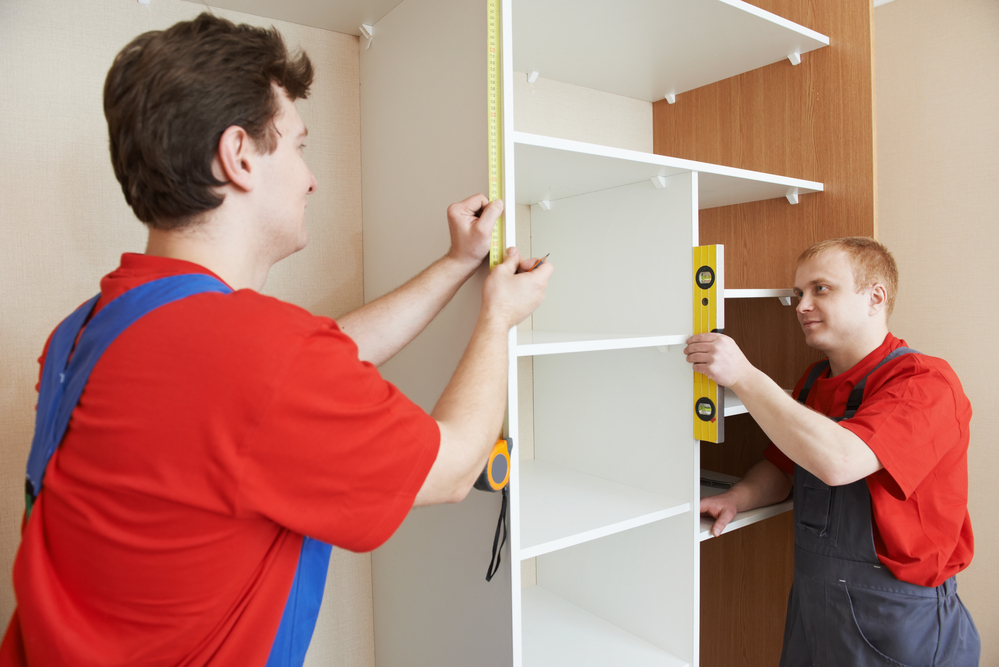 Looking for an affordable marketing solution to expand your home service business? With a greater reach than social media platforms, the power of professionally crafted emails could be the missing ingredient in your marketing plan to attract more business to your website, convert interest into appointments, and enjoy better search rankings for related products and services you offer.

Reach More Customers Than Social Media Posts
Think social media has cornered the market on expanding your reach to attract new customers to your website? While Facebook claims the lion's share of daily active social media users with 1.96 billion active users, emails are read daily by over 4 billion active users! Plus, the hard-to-swallow truth is your social media posts you work so hard creating may not be seen by everyone in your friends list much less be viewed by new customers in your area who are in need of your home services and products. Meanwhile, your emails will be sent to everyone on your subscriber list and, when crafted by a professional marketing service, will succeed in reaching nearly all, if not all, of the subscribers' inboxes.

Get More Website Visits & Calls with Discounts!
Looking to attract more customers and enjoy the benefits of more website visitors? Offering discounts to customers has been a standard marketing tool for good reason. Everyone loves a great deal! Your customers and potential customers are looking for ways to save money on their home services while getting the best value at the same time. This savings mentality is especially important to customers in your area in 2022 with heavily inflated prices for most goods being sold.

Therefore, emails with ways to cut costs by offering coupons and discounts is the perfect way to encourage more customers to click on the coupon links that send them directly to your website contact page to schedule an appointment or service landing page for more information. Such website traffic boosts your rankings on search returns while allowing customers a chance to learn about and sign up for your products and services. You can also link your business phone number with the coupon to have the customer call to speak with a customer service representative instead of visiting your website for more information.

Highlight How Your Business is Unique
Share how your business stands apart from competitors in your area by highlighting your brand message, service differences, and community efforts. The cost of your services is not the only measure customers will use to select your business. They will be looking for businesses that offer the best value in their area as well as the highest level of customer care and industry expertise. Frequent emails showcasing details about how your brand message, products, and services exceed expectations will help customers click on your email links and develop trust in your business. Even if the customer is not ready to make an appointment that day, he or she will likely remember your business name when the time comes to select one of your services or products or when speaking with others in your area about the services and products you offer.

Share Customer Reviews and Before and After Pics to Build Trust
You have been working hard to collect Google reviews, customer testimonials for your website, and those jaw-dropping before and after pics. It's time to show them off!

Along with discounts, coupons, and discovering how your business is unique, prospective customers want to know what others are saying about your home services. Emails provide the ideal platform to share your best customer testimonials, before and after pics or videos, and 5-star Google reviews. Marketing experts can also add an extra layer of polish to your reviews in eye-catching formats that will make your business appear more professional and trustworthy.

Build Rapport & Customer Loyalty All Year Long
Once a service has been performed for a customer, emails can offer them: (1) A link to review the service, (2) Information about other services they may need in the near future, and (3) Special coupons and discounts on additional services that only current customers receive. Such a well-managed connection to your customers all year long that is provided by consistent emails from a professional marketing service will make your business name, products, and services easy to recall when your customers are ready for that next layer of service or when their friends and family need related home services. Ask Architechs for the Web about their proven email techniques and benefits to learn more about how email is the affordable marketing solution you need to grow your home services business. Call (386) 951-4770 today!
Enjoy a free SEO consultation by filling out our contact form on our website or by giving us a call at (386) 951-4770. We create amazing websites and our clients rank top on Google. Let us put our knowledge, expertise, talent, and tools to use for you and your business! Contact us today.