Help Grow Your Business with Managed Social Media Services
Nov 16, 2020
Architechs for the Web
General Info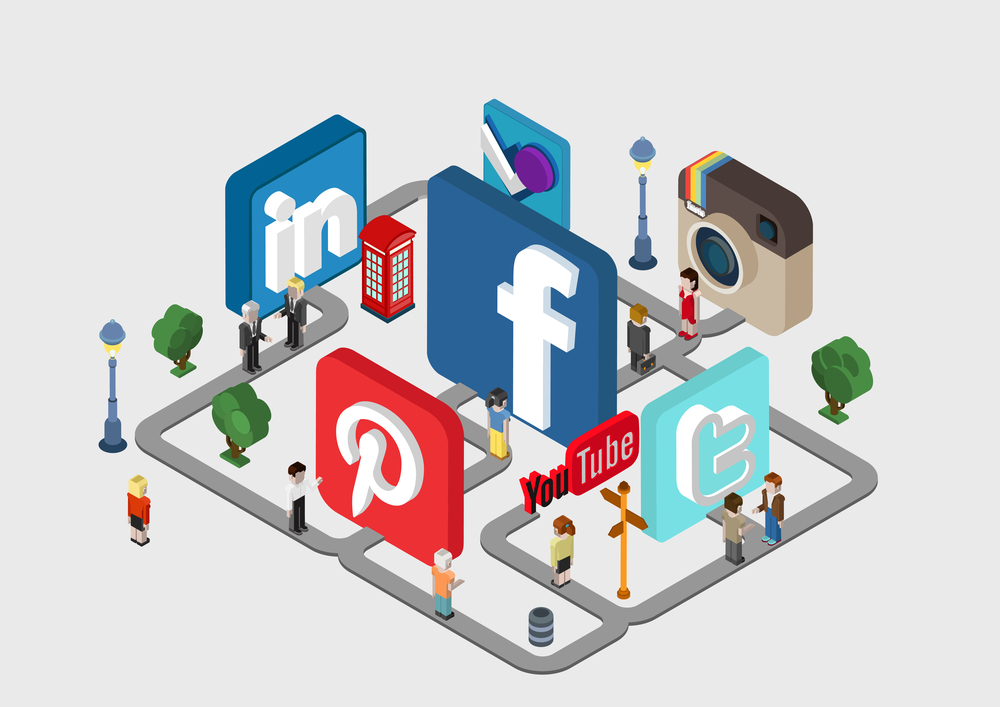 If you have been looking for an easy and affordable way to increase sales and connect with consumers, this is it! Unlock your business' growth potential by signing up for professional social media services. Here are the top 7 reasons you should be investing in your social media campaigns now!
Build Brand Awareness
You may hear the term "brand awareness" being tossed around a lot. But, what does it mean to your business and how can a larger social media presence help? Simply put, brand awareness is the consumer's ability to recognize a business or the products it carries by name. For example, Kleenex is a brand of tissue. There are a lot of other tissue manufacturers yet consumers often refer to the Kleenex brand when requesting a tissue. Why? Kleenex has a strong brand awareness due to its powerful marketing campaigns over the years. Try to think of some items you buy and see how many brands pop into your head from manufacturers to stores that carry the items for you to purchase. Now, imagine your brand receiving the same level of recognition by creating targeted social media posts and ads across popular channels. This is possible because millions of active users are on social media sites across the globe.
Share Your Story
One way to connect with your audience is to share why your business is different from the competition. Your social media posts, videos, and ads are an opportunity to build rapport and develop consumer loyalty. A customized campaign can go a long way towards creating a conversation with the public, which could then lead to an increase in-store traffic where your visitors can learn more about your industry, your team or company, and your products.
Learn About Your Audience
Of course, it helps to sell your products when you know your audience. What do they like? That's easy! Watch which posts receive the most likes, clicks, shares, or other engagement activity. Your followers will show you what compels them to visit your store and make a purchase by monitoring how they react to your content.
Personalize Your Customer's Experience
One thing all shoppers appreciate is a safe and relaxing shopping experience while knowing they are spending money at a store they can trust. Your paid and organic posts on social media can promote your reputation for providing quality products and customer care your consumers will appreciate. This is also the way to get the word out about a charity your business supports and how every purchase at your store can help. The number of ways you can personalize your posts and build a connection with your audience is endless.

Get Higher Rankings on Search Engines
Another reason to hire a professional marketing team to create your content on social media channels is your posts can be picked up by search engines and increase your rankings for related keywords. The right keywords and phrasing can also result in another company seeing your unique post and sharing a link to your blog article or website on their own website or social media page. This is called backlinking, and it's a quick way to get Google to notice your website and attract more visitors!

Increase Website Traffic
All of these social media posts and ads should ultimately be designed to driving traffic to your website to generate more sales leads and interest in your company. At Architechs for the Web, everything we do is customized for each client's business goals, industry, and products so that your audience feels comfortable clicking on your website links to make a purchase.
Promote Your Products & Services
Do you have a trending product you sell or an innovative service to promote? If the answer is yes, then social media posts and ads can spread the message about your offerings faster than active shopping searches alone. Plus, paid ads when properly targeted by a professional marketing service can put you ahead of your competitors since only 24.6% of Facebook pages are taking advantage of this affordable advertising tool!
In other words, the question for business owners is not "Why should I advertise on social media?" but rather why not? Start taking your business to the next level today. Contact our experienced marketing team for your FREE social media service quote by calling (386) 951-4770 or filling out our contact form before you risk losing another customer to the competition!