Celebrating 15 Years in Florida Web Design & Online Marketing Services
Aug 01, 2018
Architechs for the Web
General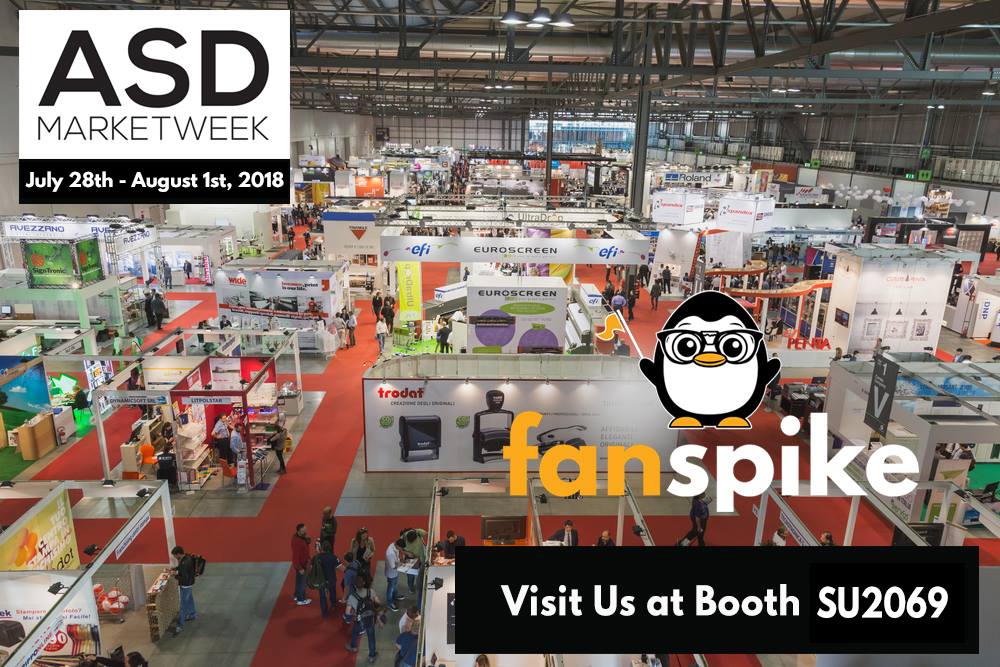 Join us in celebrating 15 years of web design and online marketing in Florida. At Architechs for the Web, we were excited to kick off this occasion by attending the ASD Tradeshow in Las Vegas. We're always excited to meet our current customers and potential new clients at this major event. In the years to come, we'll continue to deliver marketing services that get results for your business, because your success is our success.
ASD Tradeshow
Every year, over 45,000 people attend ASD Market Week. It is the event for networking in a B2B setting. If you're running a small business or marketing to small businesses, this is the event you don't want to miss. Retailers can take advantage of incredible wholesale offers from vendors of all types. From toys to home furnishings, every conceivable product is presented here. The selection of merchandise is amazing and so are the wholesale discounts and exclusive offerings to be had on the tradeshow floor.
We enjoyed attending the ASD Tradeshow. It's always a pleasure to visit with our clients on the West Coast. Additionally, we look forward to adding value to new and established businesses by educating them about the marketing services they need to succeed. That includes online marketing, Facebook advertising, and implementing our custom-built Fanspike CMS.
Marketing Services
When you're running a business, you have to find your niche and focus on what you're good at. At Architechs for the Web, online marketing services continue to be our focus. Whether you're just getting started or working on growing your company, you need to figure out how to direct more traffic to your site and convert those visitors to customers.
Online marketing services include a variety of things, such as search engine optimization and Facebook advertising. We'll tailor your marketing strategy to your specific needs after analyzing your current marketing efforts. During your initial consultation, we'll listen to your goals and aspirations to help us envision the best way to help your company and grow your customer base.
The Key to Online Success
You've probably heard that it's important to have a website, but that's not the only thing you need to do to succeed with online marketing. For example, we make sure that your website is optimized for mobile devices. This is important, especially considering that half of all online searches are performed on phones. If your website doesn't look good on a phone, you're wasting your marketing budget. In fact, pay-per-click ads only work if your website is mobile optimized. Otherwise, results will be dismal.
Another part to improving your search engine ranking is to put together and execute a comprehensive marketing strategy. Between content marketing, social media services and advertising, and website tweaks that promote your site in search engines, you're getting everything you need to position your business for online success.
Fanspike CMS
As you have probably heard, content is king on the Internet. When you put in the time to provide useful content on your website regularly, you're bound to see results and start ranking for local keywords. If you blog about your industry every month, you'll naturally end up with more content than a competitor that doesn't keep a blog. To make it easier to keep your website updated, we have developed a content management system called Fanspike.
Fanspike performs different functions. It allows you to update the content on your website and share your content via social media and email. Fanspike also includes a fully customizable eCommerce solution. It currently powers hundreds of websites throughout the country.
Fanspike is a great tool if you want to add content yourself. It's easy to use and makes publishing content fun instead of a chore. If you don't have time to add content, we can handle that for you and publish it via Fanspike CMS. When it comes to content, consistency and quality are more important than quantity, so you should focus on writing regularly.
Let Us Help You Get Found Online
If your company is still not showing up in the search engines for your keyword, it's time to let our experts take a look. Our firm has the experience to put your website in the search results where your potential customers can find you. We have the tools to help you succeed over the long term. These include our custom-built CMS platform and our know-how about online marketing services and websites that convert.
2018 ASD Las Vegas Wholesale Trade Show (Part 1) | South Hall, Upper Floor