Finding the Perfect Hashtag and why it Matters
Jan 01, 2021
Architechs for the Web
General Info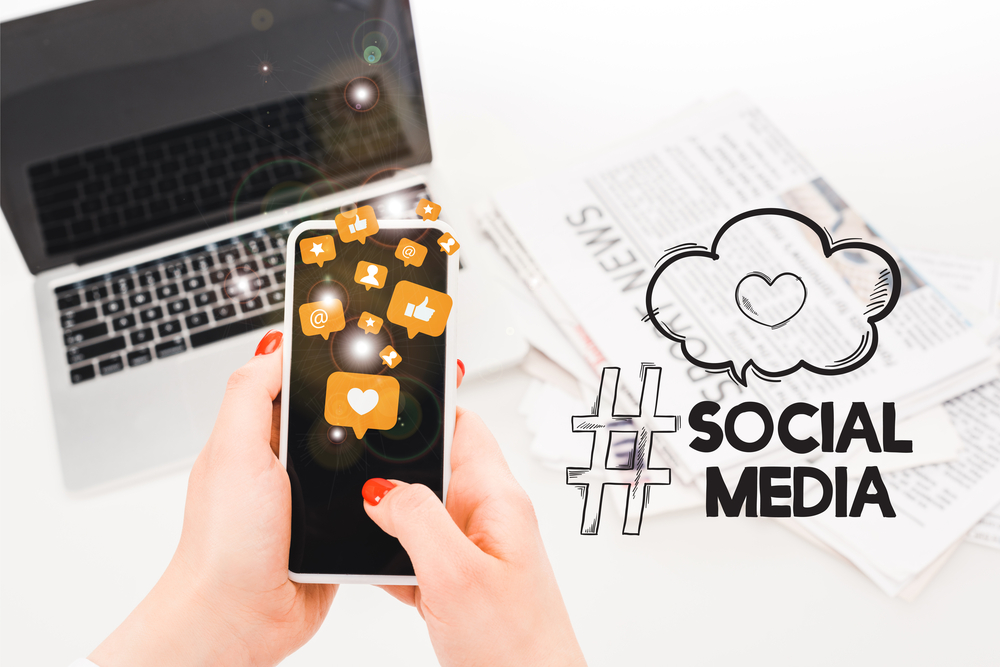 Teenage influencers should not be the only ones who understand how to use the perfect hashtags and here's why. Our SEO experts at Architechs for the Web get asked a lot of great questions about this fundamental marketing tool that can help any business grow online. Let's dive into all the best practices and see how following the rules can have a huge impact!
What are Hashtags?
Typically found in blogs or social media platforms, hashtags are metadata tags or keywords and key phrases without spaces used to cross-reference content on that platform and enable other users to view your post. The keyword should tell the user what your content is about. For placement, a # symbol is used before the meta tag and it is usually found at the bottom of the post.
Why Does My Choice of Hashtags Matter?
That's a fair question since this # symbol does not look very critical to your online growth on its own. The fact when used correctly and paired with informative or interesting content that connects with your audience, you can expect three key benefits:
Improved Post Engagement - Let's say you are creating posts on Instagram. On average, you can expect an increase in engagement with your post of 12.6% just from adding one hashtag! That definitely warrants some thought and effort into crafting more effective hashtags in all of your posts.


Get More Followers - Since the average monthly page engagement change on Facebook is only 0.13%, you will want to enhance your posts however you can to attract a better return for your effort. Hashtags is one method you can use to introduce your post to people who are searching for content using those keywords or key phrases. An example would be #travel for a travel agency or #bookkeeping for an accounting firm.


Grow Your Specialty - You can also put your niche in the spotlight by using more specific hashtags. The main thing to remember here is you do not want to make up your own hashtags until you have a large following or those you are trying to interest in your post may not see it. Search online for the most popular industry-related hashtags to get a better idea of commonly searched keywords to use for optimum results.
How Do Social Media Platforms Use Hashtags?
Hashtags are a way to categorize data for keyword inquiries. For instance, #pizza and #Italianfood. Now, when users search for #pizza or #Italianfood, all the posts containing those requested hashtags will be listed. However, before you begin loading up your content with these extremely helpful marketing tools, there are a few things you should know to avoid being penalized.
What are the Rules?
The first rule is you cannot copy and paste the same content over and over again hoping for different results however tempting it may be. If you are using a formula that connects with your audience and gets clicks, likes, and other forms of engagement or boosts your number of followers, it makes sense that another post with the same formula, topic, and, yes, hashtags will be equally successful. Instagram and Facebook, however, are clear in their requirements for fresh content, including hashtags, or your post could be penalized and see very little reward if any from all that hard work. In other words, you cannot add #followme to every post and expect to receive the benefits of using this popular hashtag. It will take some planning to craft a rotating schedule of popular hashtags that are related to your content topics.
How Many Hashtags Should I Include?
The other thing to keep in mind to avoid being penalized by your social media platform is the number of hashtags you are including in your post. Technically, you can add as many as 30 generally speaking for most posts or 10 on an Instagram or Facebook Stories post. Most people add one to three with 11 being the optimal number according to a recent study. Also, hashtags between 21 and 24 characters in length are said to be ideal.

Can I Hide My Hashtags?
Yes, well somewhat. For your mobile audience, you can post your hashtags in the comments after you publish your post instead of typing them into the post itself. Of course, this is still visible for pc and laptop users. Therefore, we prefer to hit the return key three to four times to push the cursor down and enter your hashtags. This will keep them visible only to those who click on the "..." to view the entire post.
We're Here to Help!
If you are looking for cost-effective ways to build your presence online, our SEO experts at Architechs for the Web can provide you with the tools, strategy, and affordable marketing services you need to get ahead of the competition! We offer a free no-obligation consultation that can set you on the path to greater success online with our proven methods and decades of experience. Fill out our online form or call us at (386) 951-4770 today!