Electrician Website Design & Online Marketing Solutions
Jan 16, 2023
Architechs for The Web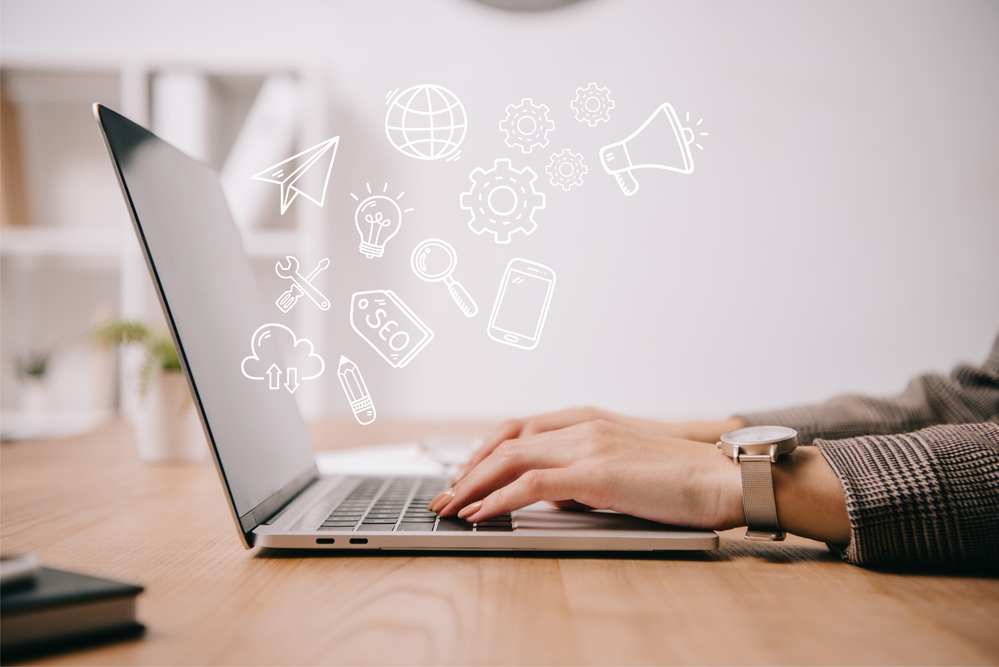 For any company, your website is one of the best assets that your business has. It not only gives your consumers a place to find out about your company, but it also provides them with information about why you are the best electrician and how you can help remedy any issues they may be having. But this only happens if you do a few things.

The Importance of Website Design & Online Marketing for Electricians
As an electrician, do you know what your business's #1 marketing asset is? Of course, that would be your company's website!

One important thing to remember is that your website is in place to attract and persuade your consumers that you are the best at what you do. Your website allows your consumers to learn more about your business - from your about us and services to your contact information and more. But it is also a way for your consumers to validate your credibility. And they do this through your experience, past jobs, and how well your website is designed and navigated (user-friendly).

Remember, your website does many things to attract customers and clients to your business, and they should get the impression you are the best at what you do as soon as they see your website. You show this by having a website designed well, with information laid out correctly.

How To Make Sure Your Website Drives Sales
As a business owner, one important thing to remember is that your website is indeed one of the best assets to your company. Not only does it give you a place to list your services and tell your consumers why you are the best, but it also helps drive traffic to your business - helping to attract clients. Old, new, and potential clients alike. Follow these four tips to ensure your website performs at its best (successfully driving website sales).
Make Sure your Website Is Visible
Did you know that most online experiences begin with a search engine (like Google, Bingo, Yahoo, Etc.)? Therefore, one of the most important things you can do for your website is to make sure that your website is visible to search engines. You can do this by implementing a good search engine optimization (SEO) strategy. And one surefire way to make sure you are using the best SEO strategies possible for your electrician company is to hire the best possible website design company.


Make Sure Your Website Is Mobile Friendly
In today's age of technology, everyone is always online - posting on social media, shopping, booking appointments, and streaming movies and tv shows. From making sure your website is readable and easily navigable to making sure that your website design is appealing to customers/clients, it is essential to make sure that your website is user-friendly.


Your Website Should Be User Friendly
To ensure that your website gets the attention it deserves, you must ensure it offers the best user experience possible. This means ensuring your pages load quickly, delivering accurate and easily digestible information, and ensuring all your information is easily found.


Your Website Needs to Be Secure
In today's world of advancing technology, there is a report almost every week about a data breach or hacking where sensitive client information is taken. So, especially if you are a business that handles personal and sensitive client information over the internet (like credit/debit card numbers, Birthdates, emails, etc.), you must make sure that your website is secure. Not only will this protect your business from being hacked, but it will also ensure your client's information is safe - helping them to know they can trust you.
How Architechs for The Web Can Help with Your Website Design and Online Marketing Solutions
Are you looking for the best marketing company that offers web design and Marketing Services? If you are looking for the best marketing and web design services for your company, you will not be disappointed with what you find at Architechs for The Web. Not only do we offer Web design services that are unmatched by competitors, but we also offer a wide variety of Internet Marketing Services to help your business grow its reach and be successful.
Architechs For The Web's Web Design Services
With over 15 years of experience building websites, Architechs For The Web's creative team understands what makes a website work and what doesn't. To stay competitive, your website must look fantastic while still being responsive - and Architechs for The Web is the company to do just that!


Architechs For The Web's Internet Marketing Services
From Search Engine Optimization (SEO) and Pay Per Click Advertisements to Social Media Marketing, Email Marketing, Content Marketing, and Facebook Marketing, Architechs for The Web offers all the Internet Marketing services your company could ever need to succeed - and so much more!
So, if you are looking for the best digital marketing company to design your website and handle your internet marketing services, then Architechs for The Web is the company you want! To find out more about our website design services or to schedule your consultation, visit our website https://architechsfortheweb.com or give us a call at (386) 951-4770

Enjoy a free SEO consultation by filling out our contact form on our website or by giving us a call at (386) 951-4770. We create amazing websites and our clients rank top on Google. Let us put our knowledge, expertise, talent, and tools to use for you and your business! Contact us today.