ColdFusion Legacy Maintenance and Front End Design Experts
Sep 01, 2020
Architechs for the Web
General Info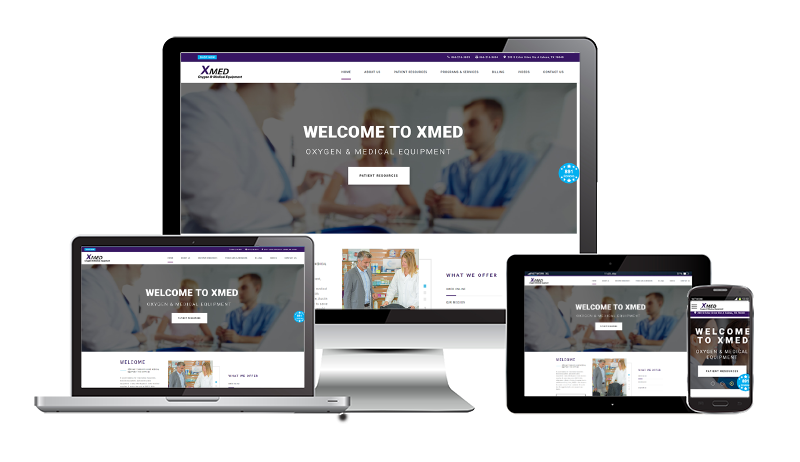 Are you looking for affordable ColdFusion Legacy maintenance, troubleshooting, and upgrading services? We offer over 20 years of experience working with clients just like you! Then, when you are ready, we can show you how easy and feasible it is to transition to a front-end custom design to attract more online users to your site and grow your brand. Discover all we can do for your business and how our full suite of services can give you the support you need now as well as take your business into the future!

US Based Knowledgeable Customer Support
Whether you are updating your site, uploading new products to highlight, or you have a technical question, we believe you should be able to speak directly with your team pros! That's why when you contact us at Architechs for the Web, you will receive direct access to a team of US-based web designers and marketing professionals who look forward to assisting you with all your website and marketing-related needs. This means no long hold times on the phone with a lot of automated responses trying to find the right department only to be told you have the wrong phone number.??

Our policy is to operate with a customer-first service model where we build relationships with our clients and strive to exceed service expectations in all that we do. With such service, our clients often think of us as an extension of their own companies as opposed to an outside distant third party. This is largely due to our ticket system where each client email can be shared with appropriate team members across all departments to reduce the need for multiple phone calls or emails.

Coldfusion Legacy Maintenance
While we are here for you when you are ready to transition to a website with more modern features, we can provide the maintenance services you currently need with remote updates, system edits, and troubleshooting. Outsourcing your maintenance can save on the cost of overhead, labor, workman's comp, 401K options, and the list goes on! Perhaps the top reasons our clients appreciate outsourcing their website maintenance to us is an improved focus on core business processes for increased efficiency and the resources to design, build, and implement custom applications to support their current website.

Custom Application Development
If you have a unique or complex application need, ask how we can help! We can design, construct, and install everything from eCommerce applications to scheduling applications. For instance, take Robbins Camper Sales, Inc. Here, we connected their customized applications to their vendor applications for a seamless data population process and effortless user browsing and purchasing. Our creative development team has an impressive knack for saving you time and money. All it takes to get started is contacting us for your FREE no-obligation consultation.

User-Friendly Content Management System
Another benefit of using Architechs for the Web is our own innovative and flexible content management system (CMS) called Fanspike. Say goodbye to learning basic HTML before being able to upload a document, add a new product, or edit a service description. Fanspike powers hundreds of clients all over the nation with flexible custom-built applications that enable your team to work less while accomplishing more! However, what our clients rave about the most is how fun it is to use Fanspike! Ask about Fanspike to discover how this system is more than your average CMS and provides the boundless potential to grow with you in all-new ways.

Website Migrations
Like all technology, many advancements have been made with ColdFusion over the past few years that can enhance your user's experience on your website and help Google and other search engines locate your pages. As your competitors begin to shift to utilize such tools and features, it can be challenging to maintain your rankings on search engines or attract new consumers to visit your site over a competitor's updated site. When these times arise, we are ready to assist you with the transition to a more current version of your high performing website with search engine optimization (SEO) features and stunning imagery that will make your website look just as great on mobile devices as it does on PCs.

Mobile-Oriented Designs
Did you know that over 80% of Google users own a smartphone? On top of that statistic, 40% are only solely using their phones to search for products, services, store hours or locations, and other relevant business information. This means if your website is hard to navigate on a cell phone, you could be missing out on reaching a significant portion of your consumer base. Therefore, when you do decide to make the transition to an updated or completely new website, it is critical to work with a company like Architechs for the Web that places a high priority on engaging your mobile community of consumers.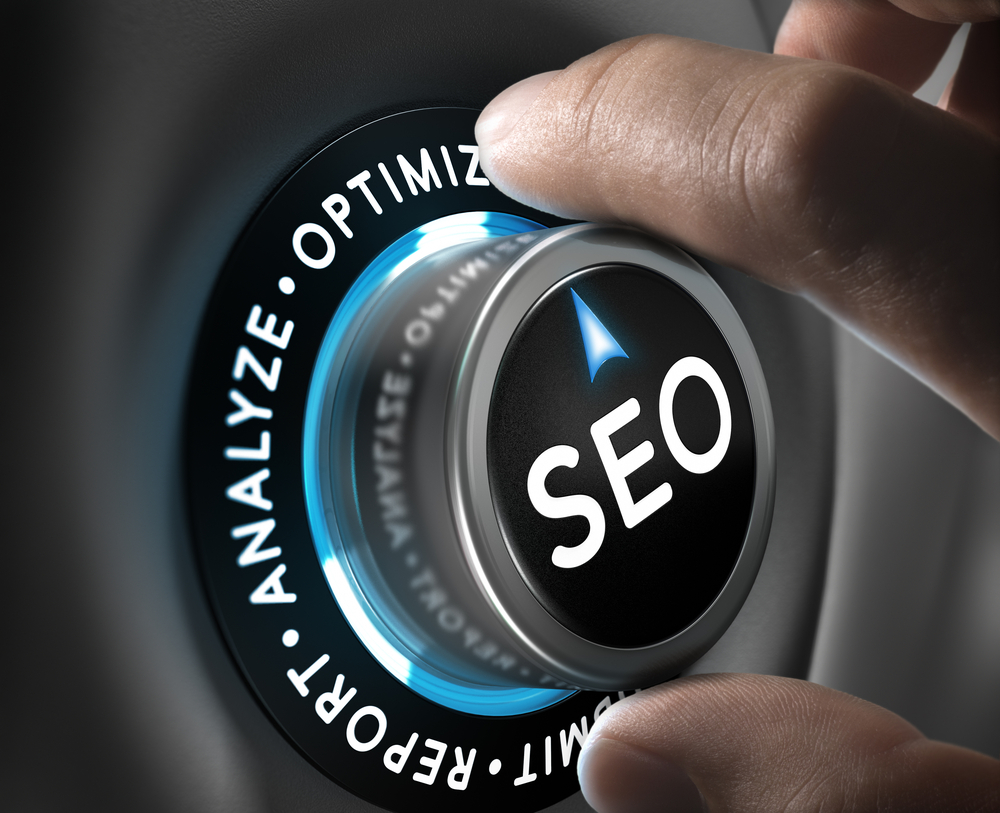 Does SEO Really Matter?
The breadcrumbs your website leaves for search engine bots to find your web pages, the popular related keywords you use, and an extensive list of other tools and features used to place your website in a top position in the search return rankings is an important part of every company's marketing plan. In addition to informative or interesting content, your website ideally boasts all the latest attributes that search engines like Google and Bing are hoping to discover and showcase to searching consumers. If your website is out-dated in terms of SEO features, it can also be difficult for search engines to crawl or verify, which will lower your site's placement in the search return. But, there are other measures that can attract Google's attention beyond an updated website.

Comprehensive Marketing Services
With our proven marketing tools, techniques, and tricks to the trade we have picked up along the way over the past couple of decades, we can grow your brand online and off! Examples of such services include frequent social media platform postings, pay-per-click (PPC) search engine and social media campaigns, blog articles, Google My Business article postings, and email campaigns. All of our digital efforts are optimized to achieve a higher position on the related search returns. Whether you ask us to maintain your current site, add improved elements to it, or replace it with a new one, Architechs for the Web can provide the additional marketing solutions to give you the results you need to stay competitive and expand your audience.

Staying On-Trend
While Architechs for the Web offers exclusive tools and techniques our clients rave about, we never stop trying to improve. This means attending the most acclaimed tradeshows for both ColdFusion web development and digital marketing services. If you want to learn more about the most effective social media practices, new search algorithm alterations, and how to make your PPC ads reach the intended audience, PubCon is the place to be each year. Put simply, Pubcon is the premier full-stack SEO marketing conference for marketing professionals around the globe. The ColdFusion Annual Summit in Las Vegas is to our web development team what Pubcon is to our marketing team, an opportunity to connect and brainstorm with legends in the industry and discuss the hottest advances in web design that will assist our clients with attracting a targeted audience online more efficiently. These events are packed with all the latest trends in web design, application development, and everything in between! Such conferences ensure our techniques and tools will utilize the latest in SEO and website trends to achieve superior results as technology changes each year.

Remote Services
Now, more than ever before, we understand it is imperative your employees feel safe and protected from viral infections like COVID-19 while preserving your business efficiency. This is why we use technology to assess your needs, discuss your goals, and serve your business remotely. Moreover, by working virtually with our clients, we are able to spend more productive time working directly with your team than we would be able to spend traveling to your location. This adds cost savings value for you in addition to the ability to decrease your employees' risk of infection from COVID-19.

Affordable Pricing
We work together with your employees to customize your online presence with your current strategies, future objectives, and budget in mind. Everything we do for your website and marketing plan is designed around your company vision while using competitive pricing you'll love! Plus, there are no hidden fees and undisclosed add-ons! What we discuss is what you will see on your next invoice. So, go ahead, dream with us by calling (386) 951-4770 and find out more about how we will work to make your website and marketing strategies come to life online.

Therefore, contact the experts at Architechs for the Web for affordable ColdFusion Legacy maintenance, front-end web design, application development, and marketing solutions that are flexible and customized to meet all your digital business needs. Schedule your FREE consultation and speak with us today! Call (386) 951-4770 or fill out our contact form to let us know how we can begin helping you accomplish your dreams together.