Best Proven Online Fundraising Consultant
Nov 01, 2019
Architects for the Web
General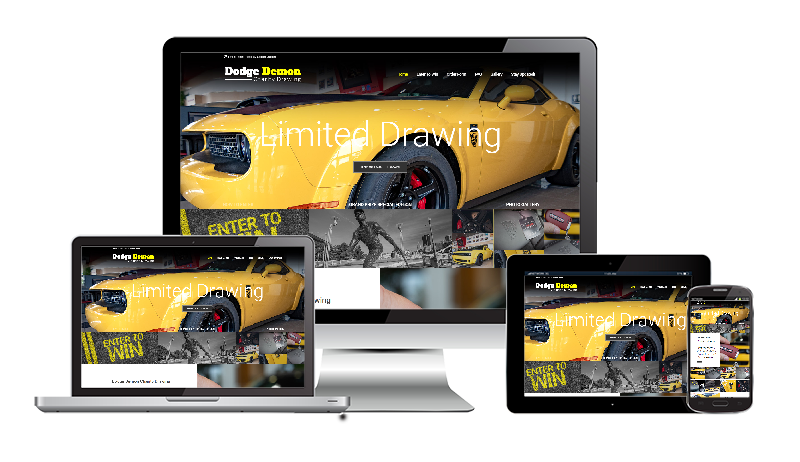 Architechs for the Web is the premier web design and online marketing company for nonprofits and charity events. Fundraising has never been easier nor more effective than working with our experienced staff. We provide everything you need to build awareness and achieve your goals from start to finish on the Internet. Read on to discover how Architechs for the Web has been helping make awareness and fundraising campaigns a success for over 15 years!
What Does Achitechs for the Web Do for Charities?
Simply put, we are a one-stop-shop for building and managing online awareness and fundraising campaigns. Since no two charities are exactly alike, we are best known for our one-of-a-kind websites and online campaign strategies that work for your goals and budget. But, the most exciting thing about working us is the freedom and flexibility you gain from using our own content management system (CMS) called Fanspike.
Website Management Made Simple
Why settle for a third party CMS that was created with someone else's needs in mind? We built Fanspike so you can have the ability to see your website vision fully realized. Plus, unlike your typical CMS, we built Fanspike from the ground up to enable you to simply enter changes without requiring any coding or web design knowledge. Editing your website will be a breeze!
Fanspike Can Do It All!
While Fanspike works like a dream for managing a website, it does not stop there. Our built-in Fanspike Fundraising System can send and re-send certificates, track available and sold tickets, auto-update your bi-weekly status to a group of stakeholders, upload bulk ticket orders from Excel, and so much more! This robust system is PCI compliant for secure payment collections that will put donors' minds at ease. Moreover, the Fanspike Fundraising System integrates with Authorize.net for a seamless user donation experience.
Demonstrated Reliability for Your Peace of Mind
Fanspike powers hundreds of websites all over the United States. With our custom content management system, we are able to build unique sites for small, medium, large, and multiple location companies across all industry types. Our clients love the ease with which they can enter and alter their website content. If you do have a question, our online ticket system contacts the assigned team members and eliminates the need for hold times. In other words, you will receive all the benefits of working with a leading search engine optimization (SEO) company with the individualized customer-centered attention of a small business.
Our Staff and Services are at Your Disposal
Use our web design services to create an attention-grabbing website that looks amazing on your phone! Since over 50% of user traffic on your website will come from mobile, your site should be readily accessible to view and intuitive to navigate on screens of all sizes. Our web development team will implement a Mobile-First design technique that will result in faster download times, streamlined navigation, higher Google rankings, and eye-catching displays across all screen sizes.
If you are new to campaigning and are unsure of where to begin, we can be as involved as you need us to be. Our results-driven marketing team is always ready to assist with an array of affordable services. Posting on social media platforms like Google My Business, Facebook, and Instagram are just some of the services our team can offer. When meeting with our team, be sure to ask for more information about email campaigns geared towards current and past donors.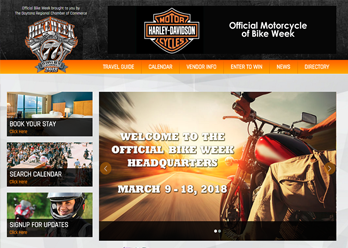 Experience Makes All the Difference
Newcomers to fundraising may be tempted to build a free or inexpensive template website or work with a young start-up. However, these websites will not come with the rewards of working with an experienced staff who have spent over 15 years of successfully managing drawings-for-donations. We will walk you through what we have learned about following state guidelines and share marketing tips about what works and what does not. It is this knowledge combined with our own touted content management system that sets us apart from other online campaign consultant companies.
Get Noticed With Your SEO-Compatible Site
Whatever your objectives are for building a website, a high ranking on the search engine listings based on specific keywords found in your website is a primary way for users who are unfamiliar with your organization to find your link. When a user types those keywords and your website link is listed towards the top of the search return, your link is more visible and is much more likely to attract clicks than if your website is listed further down. Plus, all websites built by our web developers are designed with SEO as well as mobile devices in mind.
Examples of Our Work
We are proud to have worked with so many amazing charity events that have consistently been able to raise more than they expected. Seeing our five-star reviews and speaking with our happy clients let us know we have something unique to offer. That's why we go the extra step in every design we create and all the services we provide. Below are a few examples from this year for you to check out:
Dodge Demon Charity Drawing
This was a first-time limited ticket drawing that was held by Randy Dye of Daytona Chrysler, Dodge, Jeep, RAM & FIAT and his team in conjunction with 71 MVP, Inc. The goal was to aid three local children's charities that included The Boys & Girls Club of Volusia/ Flagler Counties, Volusia School Fuel and the Childhood Cancer Foundation. A custom-built supercharged fully loaded Roberto Clemente Dodge Demon was the grand prize. Being a rare specialty vehicle, this car was last estimated to be valued in the mid $100,000 range!

Our web development team built a stunning one-of-a-kind website worthy of showcasing this generous grand prize. In addition to placing eye-catching beautiful images throughout the site, we used our Fanspike CMS to make sure this site was as easy to view on a user's phone as it is on a desktop. Our online marketing team used Facebook posts to further promote the event and drive more traffic to the site. When that last ticket was sold this past month, over $413,000 had been raised during their first year hosting the Dodge Demon Charity Drawing event! Not bad for a dry run campaign!


Official Bike Week
The Daytona Regional Chamber of Commerce also uses our design team at Architechs for the Web to create and manage a drawing by donation website designed to raise funds for hosting the world's largest motorcycle event. Daytona's Bike Week attracts hundreds of thousands of participants from all over the globe. Each year, a selected Official Bike Week Motorcycle is given away to one lucky recipient in this limited 4,500 ticket drawing where tickets are only $50 each. In March, the motorcycle chosen was crafted by none other than Brian Klock from Klock Werks Kustom Cycles who is best known as the originator of the polycarbonite curved shield.

This past March marked the 25th anniversary for the motorcycle giveaway event with the first one being held in 1994. Our design team at Architechs for the Web has been consistently providing an informative yet striking website that promotes the annual motorcycle drawing, collects donations safely, and tracks both sold and available tickets for over 15 years. Annually, the Official Bike Week Drawing results in raising an average of nearly $200,000 for a grand total of over $3,000,000 to date!

Get More Donations With Our Facebook Services
Facebook Advertising is one technique we used to help garner donations. On the right is an example of a $230 Facebook ad campaign that generated over 50,000 ad views called impressions, reached over 32,000 viewers, and resulted in 832 clicks. In other words, this ad campaign turned an investment of $230 into $1,470 in donations or a return of $6.39 for every dollar spent.



This successful ad campaign started with targeting potential donors using key demographics. Facebook allows organizations to select basic demographics such as age ranges and physical location as well as more specific preferences. For this example, the charity event drawing was for a special edition Dodge Demon, so we limited the ad reach to those individuals who have an interest in such things as Dodge and auto racing.
Perhaps more important than those we can target by launching a Facebook ad campaign, we have the ability to exclude interest groups that are not likely to participate in the event. In keeping with the Dodge Demon giveaway example, we excluded those who showed little to no interest in fast cars. When this exclusion is done correctly, your ad will reach a more precise viewership and have a greater chance of attracting donors. In other words, the more targeted your reach becomes, the less the ad will end up costing per donation.
As you can see, Architechs for the Web has more to offer nonprofits and charity event hosts than the average SEO company. Our design and marketing teams are at your service to attract the attention of online users and build awareness with your targeted audience. Your website will be powered by our flexible Fanspike content management system that lets you be in control of your content without any coding experience required while our Fanspike Fundraising System will make managing your drawing seem like child's play. With 15 years of experience and over $5,000,000 and counting raised for worthy causes like yours, we look forward to putting our experience to work for you!