SEO for Business with Multiple Locations
Feb 04, 2019
Architechs for the Web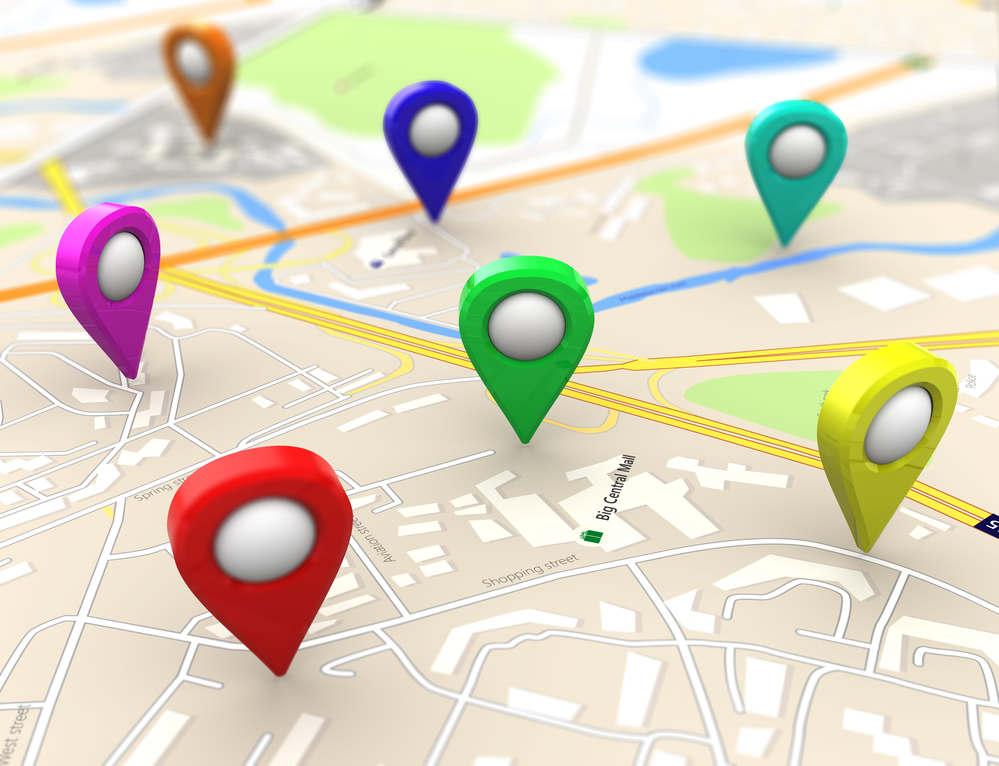 Search Engine Optimization or SEO, arguably the most discussed anacronym in business today, has become a huge part of a global struggle to attracting more customers without adding more funds to the advertising budget. What is it? Simply put, it is one of the primary ingredients for growing a business because it allows potential and current consumers to easily find your business online. The SEO bots are the reason your company is near the the top or bottom of the list a customer receives in Google when he or she types keywords. How are the rules for SEO different for companies with multiple locations? Let's find out how the SEO can work to expand your company's reach in each location without expanding your advertising spending.
Create Location Pages
One of the ways to improve SEO for companies with multiple locations is to create a landing page for each location. Creating only one landing page is a common mistake that can cost you customers looking for locations in their specific areas. If you type in Florida CPA and do not find your listing for your CPA firm near the top of the return, it could be because your landing page has your primary location on the landing page noted as Kansas.

Another trick to optimizing your SEO regarding the separate landing pages is to make sure your location, Google map, images and videos, and location-based content are posted for each one. This will help bring your business in that area being searched to the top of the list because it becomes clear, for example, that you do in fact have a CPA business in that part of Florida. Think of each business as an individual business for web design purposes, and you will have much more SEO success.


Optimize Google My Business
Speaking of Google SEO, we think it is also important to mention Google My Business. This is a wonderful free tool for any business, especially one with multiple locations! To take advantage of this free service, simply fill out all the information Google requests about your business for each location. Then, make sure to add a post at least once per month, if not once per week as the live posts get pushed down after seven days. Keep the posts location-specific when possible. The posts can be simply copying your URL for your latest blog article.

One more thing, do not forget to add the booking appointment and messaging components for each location. With Google My Business, you receive increased traffic by sharing social posts, receiving reviews and texts, and receiving appointment requests all from posting your blog articles and keeping your information current. Plus, it gives the SEO bots more information about your locations and company information, which is what you need to improve traffic for all your businesses.


Managing Your Business Citation
Further promote your business with SEO by creating a strong local citation presence for each of your locations. A citation is where customers mention your company name, address or phone number online. You can create a strong presence by maintaining the same company brand name with the same spelling across all social media formats. Sometimes, companies have nicknames or go by anacronyms. This works fine online for citations and SEO as long as it is consistent across all platforms. Simply put, accuracy matters.

Another way to promote individual locations for the SEO is to join the Chamber of Commerce in each location's area or a professional guild. The more your local branch information is spread across the Internet, the better for your citation returns. Try listing on government sites where appropriate. Most anything to be seen and have your information accessible is good as long as it makes sense for your services and products.

Build Links to Each Location
This is again where thinking of each branch as an individual business with the same company name is useful. The more backlinks you have to your website, the better. Getting charities, schools, news reporters and related businesses to talk about your company with social outreach programs, events you host, or releasing relatable local news stories for each location are all ways to get people talking and linking about your branches and parent company. The more people chat about your business and post links to your branch websites, the better for SEO rankings!

Manage Reviews
It used to be word-of-mouth was your best way to market your company. These days, word-of-mouth has manifested in the form of reviews online. Basically, this is your chance to hear how great your branches are doing and where each needs help. Set aside time each week to comment on all reviews, the good and the not-so-good. Even the most unsatisfied customers can be won over with the right response to their reviews. The key to dealing with negative comments is to create a professional way to show interest in the reviewers' frustrations in your response while requesting more information off line to help improve your products and services for customers.
There are many ways companies with multiple branches can maximize SEO ranking results. Creating separate landing pages for each branch, utilizing Google My Business services, managing business citations locally and globally, correcting inaccurate information, encouraging links to your branch pages, and responding to all reviews are critical components for expanding the reach of today's businesses, especially those with multiple locations. If you would like help in these or other marketing-related areas, here is a wonderful example of a multi-location client to view at Medical Xpress Med.
Enjoy a free SEO consultation by filling out our contact form on our website or by giving us a call at (386) 951-4770. We create amazing websites and our clients rank top on Google. Let us put our knowledge, expertise, talent, and tools to use for you and your business! Contact us today.