ASD Online Market is Here!
Oct 01, 2020
Architechs for the Web
General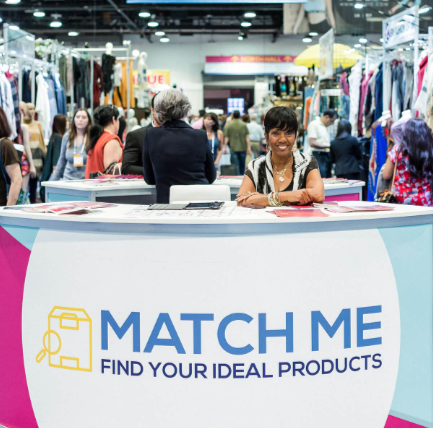 The new ASD Online Market is up and running! But, what is it offering? Discover what the new platform means for your B2B buying or selling experience, and why you should be excited about this unique virtual opportunity.

Why ASD Market Week?
The Affordable Shopping Destination (ASD) Bi-Annual Market Week has been attracting buyers and sellers for a B2B experience unlike any other since 1961. Businesses offering high margins in wholesale products and services come together twice per year for one week in sunny Las Vegas to introduce their items to interested buyers. Why are more than 2,700 exhibitors so dedicated to ASD Market Week? Simply put, 45,000 buyers flock to this trade show from around the globe because they know this is the place to find trending products on their wishlist at unbelievable wholesale prices in one location! As a result, buyers spend an average of $2.8 billion annually at ASD.

When to Register for ASD Market Week
Ready to attend this incredible week of connecting buyers, sellers, exhibitors, and industry gurus? The next opportunity will be the week of February 28th. Since COVID-19 may require special accommodations and admission limitations, the earlier you register the better! This includes getting the best deals on hotels and time to plan ahead to meet with your top vendors or buyers while catching all related exhibitions. Use the tools available on the ASD Market Week website under "Plan Your Trip" for the nearest hotel locations and most convenient transportation options. To set up a meeting with specific vendors or those who sell products your company wishes to purchase, try the complimentary Match Me matchmaking service.

What is ASD Online Market?
For those who are eager to get started connecting with top buyers and vendors on a global scale, ASD Market Week is now online for its members! That means 24x7 access to the products and services consumers love and the companies that produce or distribute them through ASD Online Market. Best of all, this is a FREE service for buyers! With your registration and profile, you become eligible to receive all the exciting deals normally found only during ASD Market Week from the comfort of your home or office.

How Do I Become a Vendor at ASD Online Market?
The businesses that register for ASD Market Week in Las Vegas are automatically included in the matching system online. If you have not yet registered, you can sign up today at the ASD Market Week website for the week of February 28th. Afterward, your products and services will be shown to buyers searching for items in your related categories both through the ASD Online Market and the Match Me service during ASD Market Week in Las Vegas.

What We Love About ASD Online Market
Our favorite thing about ASD Market Week is being able to catch up with our current clients and greet new clients who are looking to make an impact with their marketing campaigns using our affordable and proven SEO services. With ASD Online Market, our same proven services become accessible to all participating clients. This means one registration fee can share your brand with up to 47,700 potential consumers before, during, and after ASD Market Week for the same price as the traditional week.

Before You Go
Once registered to be a vendor or joined as a buyer, it's time to prepare to make the most out of your exhilarating time at ASD. With so much to see and experience, the week in Las Vegas can easily fly by without having accomplished everything on your list. Therefore, to save time, we suggest setting up your meetings and requesting quotes in advance both via ASD Online Market or using the website to locate vendors of interest to contact directly. By contacting vendors like Architechs for the Web and Fanspike, our own powerful and extremely user-friendly Content Management System, ahead of ASD Market Week, you can explain what you need and discuss the details thereby shortening your meeting times with vendors in person. This frees you up for more meet-and-greets, demonstrations, and informative expos.

In short, whether you are looking to buy or sell, ASD Market Week offers the best opportunity to find top deals on the hottest-selling items on the market. Register today to take full advantage of all that ASD Online Market can offer and make plans for your hotel and transportation for your week in Las Vegas. We at Architechs for the Web and Fanspike, along with 47,700 others, look forward to seeing you there soon!