7 Ways to Boost Your Sales Through Content Marketing
Dec 15, 2020
Architechs for the Web
General Info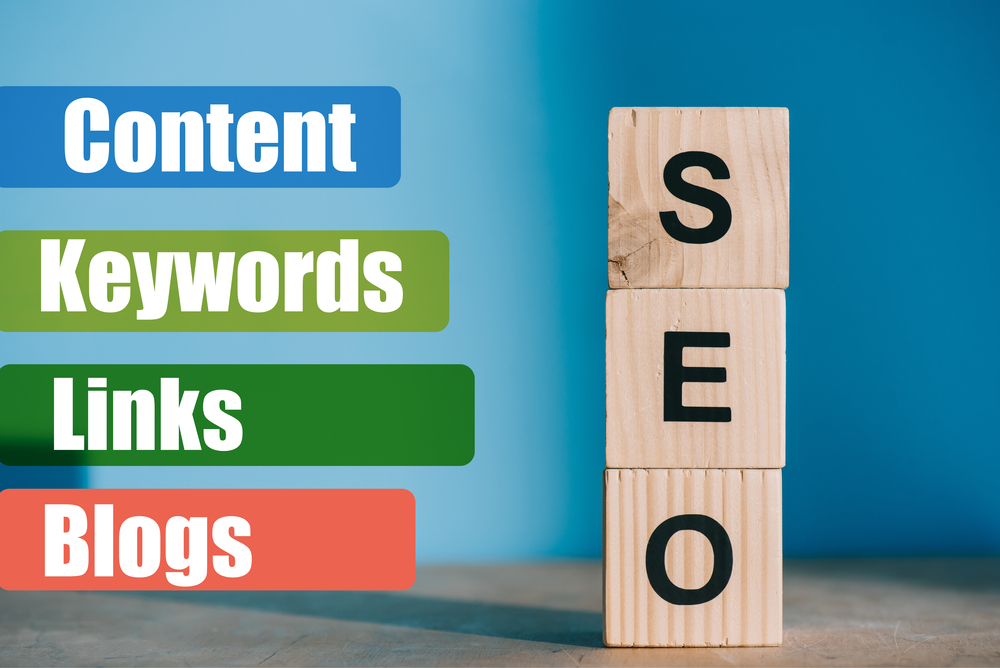 Are you looking for easy ways to boost your sales and grow your brand? Quality content marketing is essential to achieving a better organic rank on search engines, attracting more visitors to your website, and so much more! Check out these seven ways professionally written content may be the element in your digital marketing strategy that can give you that competitive edge you've been seeking.
Use Content to Increase Consumer Engagement
When you are trying to introduce your products and services online, it's not enough to build a basic website and list what you offer. You will need a safe secure website designed with your brand and company story in mind that will separate you from the sea of online competitors. Consumers have grown accustomed to visiting professional-looking websites with stunning images and a custom vibe that attracts their attention. But, even with all the right website elements in place, if your content is not interesting, informative, or relatable, your visitors may move on to a competitor's site. This is because your site content tells the user what your company is about, why your products are the best on the market, and the many reasons why consumers should make your site the "Go to" location for all their related shopping needs. In other words, the content you provide on each page can instantly show how much you believe in your products and services or it can just as quickly give the impression you are not concerned about the user experience.


Content Marketing is Your Key to More Clicks
If more clicks are what you are after, then what you write in your social media posts, email campaigns, blogs, and website descriptions should reflect that goal. Without a strong hook and a powerful follow-up, your message could get lost without any further actions taken. On the upside, professional content marketing is much more affordable than you think!


Images can Only Say so Much
True, pictures alone can say a thousand words. However, none of those words convey to Google. That's why we add details about your company's story, your product features, and the answers to commonly asked questions. Suddenly, your nice photos have more meaning and there is a purpose to lingering on your site longer to read the informative text.


You can Build SEO Elements Into Your Content
On an SEO level, there is a large benefit to using a professional marketing service to write content for your website and blog. Primarily, that benefit is specially placed keywords that are related to your site offerings and knowing the best text length to get noticed by search engines. The Google algorithm is constantly changing and advancing in its ability to return more useful content to users. At Architechs for the Web, our team of marketing professionals has a passion for keeping up with the latest techniques as well as decades of experience with proven methods of leading Google to rank your site and blog higher in the search return.


Professional Content Makes Your Site Look Legit!
Speaking of Google, another reason you should hire a professional content marketing service is the natural flow of the content. Search engines are not as likely to list a website or article that does not flow well. To Google, that signals a planted website that may not be current or a legitimate business with content users want to read. Consistently fresh content provided by a professional marketing service can lead search engines to crawl your site and list it often for related searches.


Personalize to Connect With Your Audience
Time is arguably our most valuable resource. As a result, online users won't spend time reading content that has nothing useful to offer. Creating content that connects with your audience and draws users into learning more or returning for the next purchase is an integral part of any online business. In fact, it takes less than a second of time to glance at your web page or article and decide if it is worth the time to keep reading. Therefore, that one paragraph description about your company or the two-paragraph article with loads of ads and randomly placed keywords is not likely to appear worthy of reading to most people.


The Right Content can Make Videos Stand Out!
In addition to beautiful high-resolution images, videos are another way to show Google and online consumers that your site has loads of helpful information. That said, properly placed keywords in your video introduction and description is how search engines find your video to list on the search returns.
What's the good news? Architechs for the Web can help with all your content marketing needs from the website design to your blog articles, email campaigns, and social media posts. Best of all, from an investment perspective, content marketing is 62% cheaper than traditional marketing with three times the ROI! So, what are you waiting for? Contact us online or by calling (386) 951-4770 for your FREE no-obligation quote TODAY!