6 Reasons Why Every Non-Profit Organization Should Invest In Professional Website Design
Dec 26, 2022
Architechs for The Web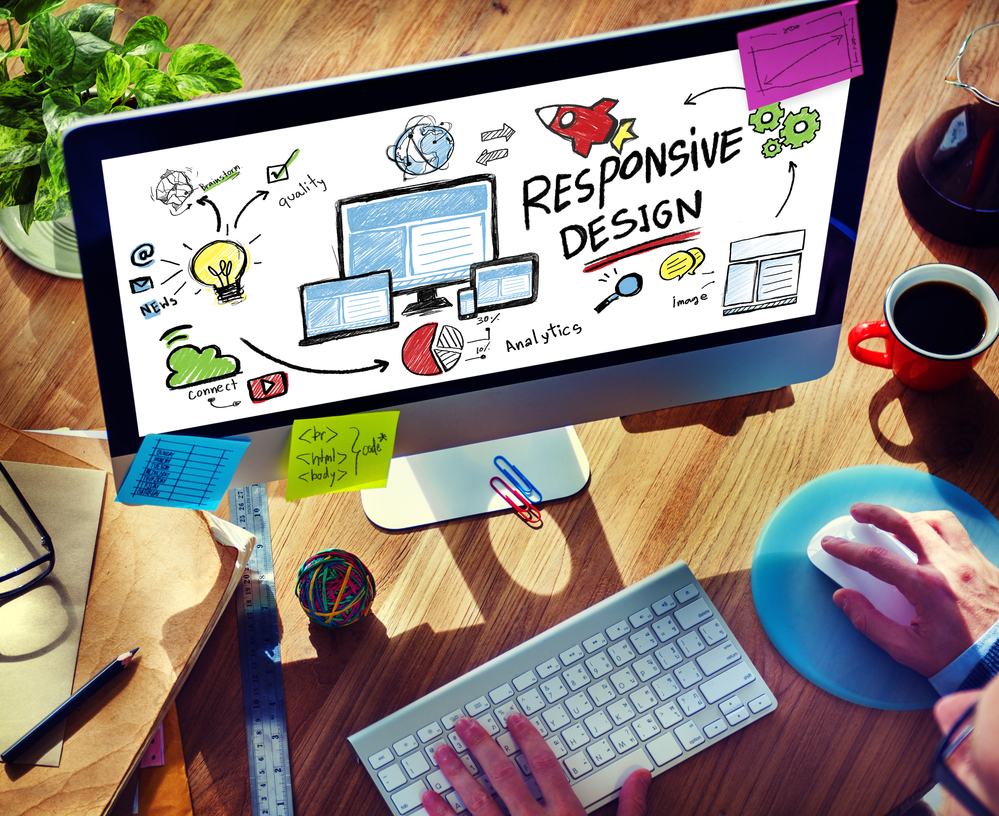 Are you a nonprofit organization looking to extend your reach to new audiences? Do you want a beautifully designed website that is perfect for your organization? Then, it is time that you get off on the right foot with professionally designed websites. Not only will you be able to reach new audiences, but you will also encourage new donors to give your organization money and so much more! Here are six reasons why every nonprofit organization should invest in website design.

Work With Professional Story Tellers
Did you know that visuals are an essential part of all websites? This is especially true when it comes to nonprofit organizations. It is safe to say that most organizations are working towards something that is difficult to put into words. So, from the design of your website to the written words, with professional website design, you will get to work with a team of web designers who are skilled storytellers - both visually and with the written word.

So, if you want your story and mission to be more visually appealing and effective, then working with a professional web designer is the best option for you and your organization - which, in the end, can make all the difference!

Importance of First Impressions
It is important to keep in mind that you never get a second chance to make a first impression! And everyone knows that when it comes to your organization's first impressions, this can make or break a company.

Think about it like this. If a potential client or donor visits your organization's poorly designed website, it is more than likely that they will back out of your website (never to return). But, when you have a professionally designed website that is appealing visually, your visitors are more likely to feel something positive towards your organization - encouraging interactions (like making donations).

Stand Out From The Competition
Did you know that there are hundreds of nonprofit organizations out there? If you want to increase your donations and get your message out to the public, there is one thing that is a must! And that would be to make sure that your website (and your organization) stands out in the crowd.

So, how do you ensure that your website stands out against your competitors? One surefire way would be to hire a professional web designer to create your website! Not only do they keep up-to-date on the latest trends, they will also create a unique and memorable website - leaving an ever-lasting impression on the public (including your potential and current donors).

Become More Searchable
Do you know the most important thing you can do for a website? Especially for nonprofit organization websites, it is essential to ensure that your website is correctly optimized for search engines such as Google, Bing, Yahoo (etc.). This is where a web developer comes in. With the assistance of a fantastic web developer, your site will be completely SEO optimized - helping to make your site easy to find when searched for and user-friendly for donors (and other visitors) to navigate.

Increase Your Website Donations
As a nonprofit organization, one of the main ways that you get revenue is not by selling products or services. In fact, nonprofit organizations get their income from donations and grants (etc.) - and your website is a big part of that! Not only does your website help to drive traffic to your organization's cause, but it also helps attract (and keep) the attention of all donors (both current and potential).

With the help of a professional web designer and powerful call-to-action buttons, banners, and forms, your website will be easier than ever to get the attention your organization deserves - attracting new donations in the process.

Architechs for the Web's Nonprofit Website Grant Program
As a nonprofit organization, professional web design is becoming increasingly important for your website- to raise your organization's awareness and attract new donations. So, if you are a nonprofit organization requiring professional web design services, Architechs for The Web can help!

With over 20 years of experience working with hundreds of businesses, including many nonprofit organizations, we understand cash constraints (especially when you first start). However, suppose you are one of the organizations that do not have the resources or expertise to create a modern, mobile, and impactful website. In that case, it is time that you ask us about Architechs for The Web's Nonprofit Website Grant Program.
Guidelines for the Architechs For The Web's nonprofit web grant include (but are not limited to):
Grants are limited to matching grants and discounts toward Architechs for The Web's services, products, and training.

Depending on the scope of the project at hand, you can receive savings anywhere from 50% to 75% off your website.
And so much more - Just ask us about it!
Here at Architechs for The Web, we encourage all organizations to apply as early as possible for the Nonprofit Website Grant Program (as applications are reviewed on an ongoing basis). Our goal is to help your nonprofit organization have a bigger impact online by including ongoing digital marketing services! So apply while spots last - and don't forget to indicate your organization's name and what services you are interested in (web design and marketing services).

If you have questions, comments, or concerns about Architechs for the Web's Nonprofit Website Grant program, visit our website https://architechsfortheweb.com/Website-Grants-for-Non-Profits/, give us a call (386) 951-4770, or send us an email to support@architechsfortheweb.com.
Enjoy a free SEO consultation by filling out our contact form on our website or by giving us a call at (386) 951-4770. We create amazing websites and our clients rank top on Google. Let us put our knowledge, expertise, talent, and tools to use for you and your business! Contact us today.