5 Examples of Affordable SEO Services that Work
Jan 15, 2021
Architechs for the Web
General Info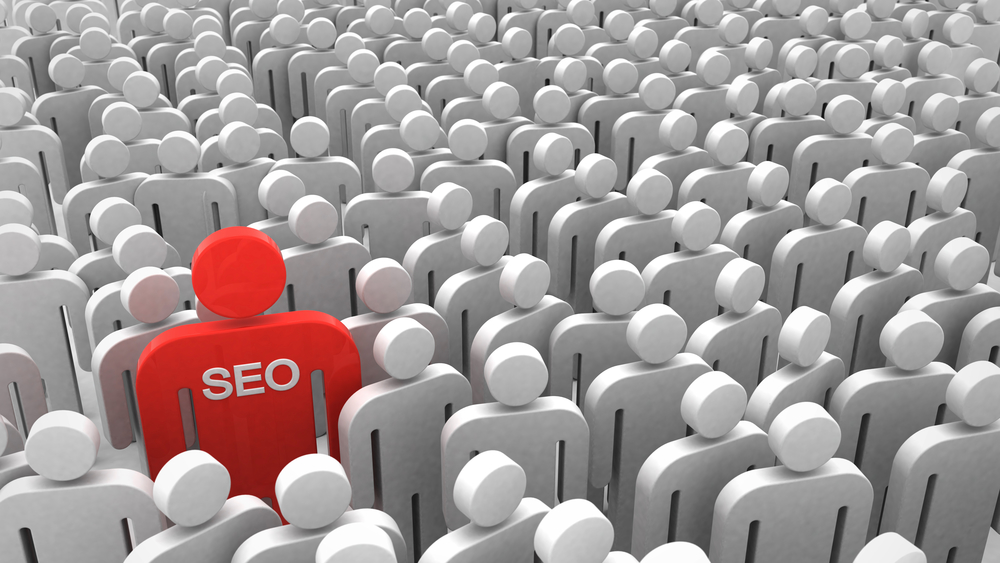 Is growing your business online making your head spin but you think hiring SEO professionals would be too expensive? Don't worry. We've got you covered! At Architechs for the Web, our affordable services apply decades of experience and the latest techniques to get you the results you need. Check out some of our work examples to see how we can do the same for you!
What is SEO and Why Does it Matter to Me?
Simply put, this is what gets your business noticed online! Everything we do at Architechs for the Web is for Search Engine Optimization (SEO), which is really just a fancy term for getting your website more traffic by showing search engines like Google how awesome your website is for their search users. Our proven SEO tactics and experience avoiding common errors is how Google selects our clients over the competition time and time again for top rankings like those listed in the examples below!


Rank for Local Store Locations (NMS)
We make it look easy, but for our clients with smaller businesses, it can be quite a challenge to rank over similar businesses in Google without having to pay a premium price to a professional marketing company. That's why companies like Northside Medical Supply come to us with hopes of being able to stay competitive with online traffic. We built a mobile-ready website for them as well as write high-quality blog articles, custom posts on Facebook, and craft engaging email campaigns that introduce their store to online locals. Now, they enjoy the coveted #1 ranking for their "medical supply" in their city!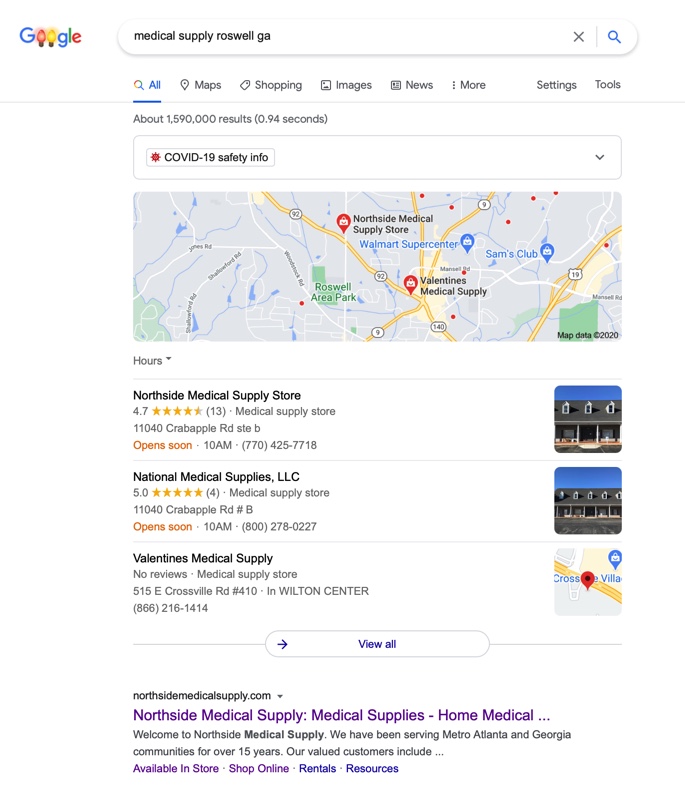 Rank for Local Services
Of course, if you are in the service industry, we can equally assist you with getting the word about how your skills, techniques, and tools are different from your competitors. Kohl & Company Certified Public Accountant found this out when they hired Architechs for the Web to design their website, write blog articles, and post holiday greetings and articles on their Facebook page. Look at the result! Google ranked them #2 in their keyword related local business Map and #1 in the organic website listings.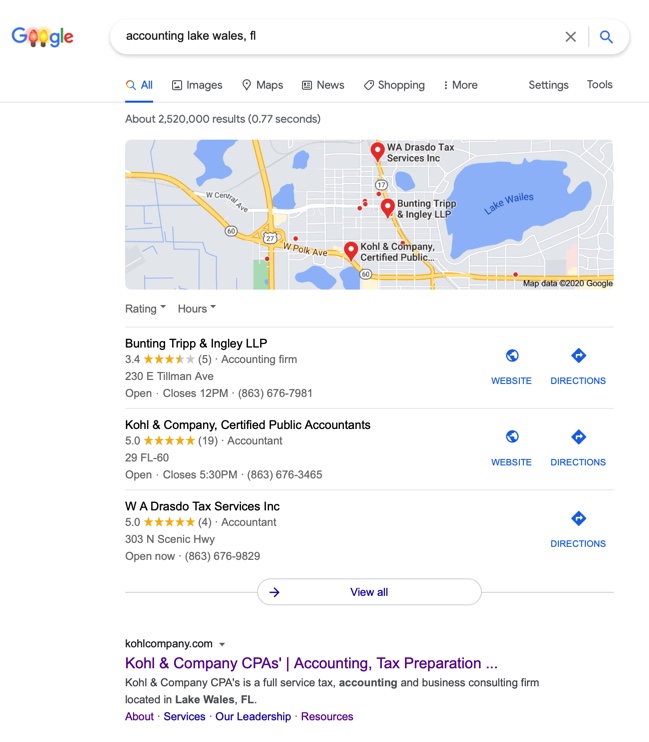 Rank for Multiple Locations
Businesses with multiple locations love us too! Medical XPress hired our team at Architechs for the Web for our ability to provide premium results at an affordable price. We gave them a custom website with user-friendly navigation and a clean design that lets visitors find information about their locations, read about their products, and discover what customers are saying in their reviews. Then, we added blog articles about popularly searched industry topics and posted holiday greetings and articles on their Facebook page. As you can see, they are ranking #1 in the organic listings and were chosen by Google for the featured snipped for their Arlington location and #2 in the organic listings and Google map for their Plano location!


Rank Nationally for Ecommerce
But, wait! If you think those kinds of results for local listings is difficult, imagine how many companies are competing for those spots on a national level. Thankfully, we never shy away from an SEO challenge because we have loads of experience, our very own powerful content management system called Fanspike, and a passion for on-going SEO education! So, we are able to apply all of that expert-level knowledge to achieve similar rankings on a national level as well! License 2 Play is a B2B company that makes and sells toys and novelty items. We could not wait to get started with their robust website that allows their clients to shop effortlessly online. Their website blog is filled with product highlights, industry tips that both attract attention in related Google searches and maintain interest for site visitors. Thanks to these and other custom services we provide, License 2 Play is ranked #2 in the nation on Google's organic listing for "wholesale toys usa" and also receives top organic rankings for many of their hottest selling products!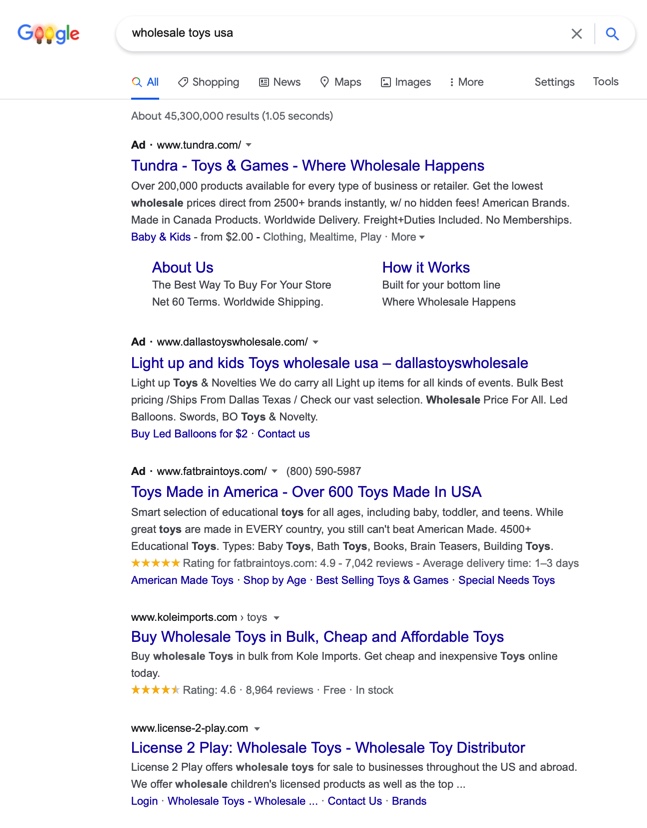 Get the Most out of Your Marketing Efforts!
Hire the professionals at Artchitechs for the Web for cost-saving SEO services that provide the visibility your company needs online to attract more site visitors. Once there, your site users will want to stay longer with your unique clean design that looks great on any screen size and stands out from those canned template sites others are using. Contact us today by filling out our online form or calling us at (386) 951-4770 to get your free no-obligation consultation and discover how our affordable services can put your business in the spotlight too!