5 Benefits of Using Facebook Messenger on Your Website
Jul 19, 2018
Architechs for the Web
General Info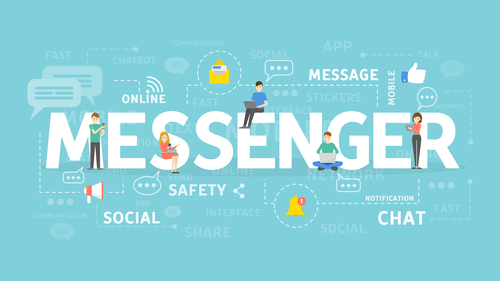 If you're using Facebook to stay in touch with friends and family, then you're already familiar with Facebook Messenger. Facebook Messenger is a great tool to communicate with people in real time. As such, it can really make a difference for your business. In fact, many of your customers are probably already looking for ways to contact you directly with the least amount of hassle – and Facebook Messenger is one of their preferred tools.
Your company website should include links to Facebook and the ability to contact you directly through Facebook messenger. At Architechs for the Web, we can set this up for you. Here we'll explain five different ways your company benefits from utilizing this process.
Generate More Leads
You have a website to help potential customers learn more about your business. Obviously, you'll want to include all relevant information on your site in a way that's easy to find. But there will always be additional questions from website visitors, whether that's about customizing your products or services or new customers making a special request.
With Facebook Messenger, the potential customer who's on the verge of ordering from you can reach out and clarify their concerns. All they have to do is click a button. You can respond instantly using just your phone. This allows you to help your customers without being tied to an office. Your accessibility may make all the difference when a competitor won't respond as quickly, which can help you generate more leads and land more sales.
It's a Fast Communication Tool
Whether you like it or not, the world is moving at a faster pace than ever. If someone is browsing your site and interested in ordering from you, it's best to respond immediately to their inquiry. Otherwise, they'll get sidetracked with something else. Of course, your existing customers may also just have a question they need resolved.
Now they can have instant access to you and immediately read your responses – just like a live chat. People are used to being able to get in touch with everyone anytime. Your business must not be an exception. The faster you can communicate, the more people will trust you and rely on you.
It's Free to Use
Business used to advertise their toll-free numbers back in the days when it cost money to make long-distance calls. Companies still let you know that sending or receiving text messages may cost money, and it can for different cell phone plans. However, Facebook messaging is truly free. All you need is Internet access, and away you go. Your customers can use Wi-Fi or their data plan from their phone to utilize Facebook Messenger for communicating with you. But for most of them, it won't cost anything extra – and it's free for your business, too.
You Can Send Files & Images
Whether you're answering a question, troubleshooting a problem, or sharing information, it can be helpful to send images or other files back and forth. Technical issues can often be resolved quite easily using screenshot. There is definitely a reason why a picture is worth more than a thousand words. With Facebook Messenger, you can send images and files as much as you want, and your customers can do the same. It's the perfect communication tool.
Make a Phone Call
While it's becoming increasingly rarer, sometimes it's truly easier to solve your problems by picking up the phone. You can call your customers through Facebook Messenger even though you don't have their phone number. It requires a microphone and speakers, but most electronic devices are equipped with both. If you get tired of texting or messaging back and forth, you can try the old-fashioned approach and make the call using the same tool. However, you shouldn't do this unless the other person is expecting it, because many millennials do not like getting phone calls at all.
Get This Core Feature for Your Website
With over 2 billion active Facebook users, it's important to get your business plugged in. Most of these active users are logged into Facebook on their mobile devices all day long. Therefore, adding this feature to your website is a must, because it makes it easy for potential customers to communicate with you. If you're not familiar with Facebook Messenger, here's a quick tutorial on how to use it.
At Architechs for the Web, we understand the importance of adding Facebook Messenger to your toolbox. In fact, this is one of the core features we offer to all of our customers. Give this a try and watch the effect it has on your business. You'll be pleasantly surprised.