5 Important Tips for CPA Web Design
Dec 18, 2017
Architechs for the Web
CPA Website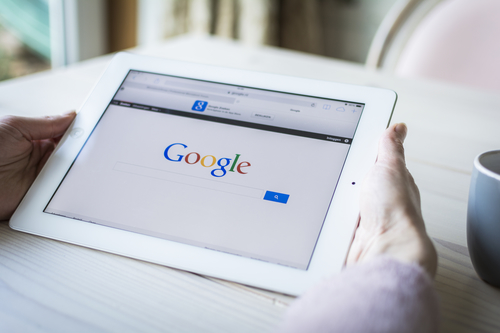 Every business must have a website, CPA firms are no exception. The goal of your website is to increase your customer base. Your website also adds credibility, because many people will check it out before doing business with you. Putting up a website is an important first step, but it's not enough to help your customers and clients find you. Here are five things your web development company must also take care of for you.
Your CMS Must Help with SEO
Your SEO strategies are in place to make it easy for people to find your site. When they look for CPA firms in your town, your website should show up on the first page of search results. To ensure that, your content must match what people are searching for, and it must be in the right place on your site.

For example, every webpage has a title and meta description. Every Internet browser looks at this information to determine when your site is relevant for the search. Your content management system, or CMS, must allow you to add this data to improve your SEO rankings. At Architechs for the Web, we have created a CMS to do just that, Fanspike. With Fanspike, it's easy to add your content without forgetting the elements that help your SEO.


Google Tools Can Boost Your Rankings
It's not necessarily easy to set up the different tools initially, but they can help you improve your site and consequently your rankings. The first step is to submit a sitemap to Google. This can help the search engine crawl your site to incorporate it in relevant search results. The sitemap should be submitted once the website is complete and live.

Google Analytics is a must-have to monitor the traffic you're getting. It will give you details about where your visitors come from and even some demographic information about them. Another important tool is Google Search Console, previously known as Google Webmaster Tools. This service allows you to view statistics on how your site is being used. You can also use it to find out which keywords Google associates with your site.


Add a Clear Call to Action
The web is full of abbreviations, but this one is important for your website. Call to action, or CTA as it's commonly referred to, is content intended to induce the visitor to act. A CTA could be a button or prominent link on the site. How you word it depends on the type of action you want your website visitor to take. You could ask them to call you, fill out your contact form, sign up for your newsletter, or download a coupon. You should include a call to action on every page.

It's also a good idea to think about the flow of your website. When someone finds your homepage, is it clear what they should do from there? Interlinking your pages and making it easy to find information will keep them on your site longer. This will help you earn their trust and eventually convert the visitor to a paying client.


Claim Your Google Listing
As a CPA firm, you want your clients to come to you. To help them find you, you should claim your Google listing to show up on Google Maps. This even adds some exposure for people who are in the area searching for something else entirely. They may not need a CPA at that moment, but they might remember later that they've seen you on the map.


You Need Great Content
Content is king on the Internet. Many of your customers aren't necessarily searching for a CPA firm, but they may be wondering how the new tax reform will affect them. By putting up relevant content on your website with practical information and up-to-date articles, your visitors will come to you for information, and eventually, they'll hire you to do their taxes.
At Architechs for the Web, we have professional writers on staff who can help you create the content you're looking for. We have built numerous professional websites for accountants and CPA firms. These include the following:
Demian and Company, CPA
Camputaro and Associates, CPAs
Carter Dillon Umbaugh, CPAs
Kohl and Company, CPA
Peacock and French, CPAs
Whether you need a new website, content for your blog articles or newsletter, help with SEO and social media marketing, we're happy to help. You know everything there is to know about accounting and taxes, but we're the experts on everything web-related. Let us help you make your company even more successful.
Enjoy a free SEO consultation by filling out our contact form on our website or by giving us a call at (386) 951-4770. We create amazing websites and our clients rank top on Google. Let us put our knowledge, expertise, talent, and tools to use for you and your business! Contact us today.