10 Tips for Making the Most of ASD Market Week
Sep 03, 2019
Architects for the Web
General Info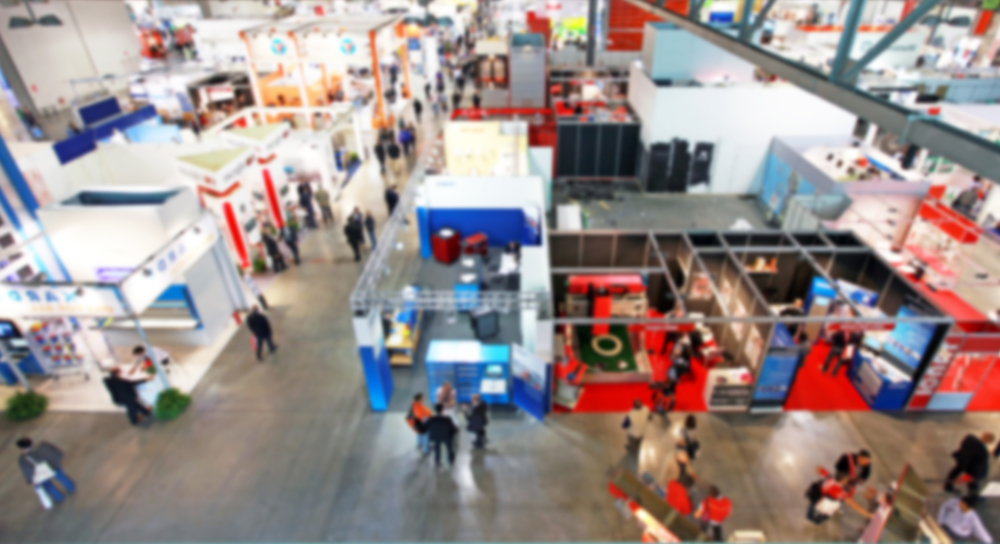 Attending ASD Market Week can feel a bit like walking around a major theme park in that this trade show boasts over 2,700 exhibitors and 100 educational seminars given by the experts. Where else can you find this array of high margin products and services being sold at wholesale pricing? But, with so much to see and do in one week, we thought it might be helpful to share these 10 tips for saving you time and money as ASD.
Set The Pace
If you have ever been to a Disney theme park in the summer, you know how quickly the pace can go from a comfortable stroll to a sprint through the thick crowds in an effort to reach the next fast pass ride. At ASD, it might be a seminar or educational session you are hurrying to catch. Therefore, selecting the educational presentations you would like to see ahead of Market Week on your the downloaded map can help you plan out your days.


Locate your Vendors
While examining the map, it is also helpful to highlight the booth number for the primary vendors you want to visit. Once you find them on the map, you can schedule your shopping with those merchants around the educational seminars. It is also useful to have a back up plan to come back to that section on the last day as you may find great deals you did not expect that take up your time.


Identify Markup Opportunities
Seasoned buyers know to come to ASD prepared with their targeted products' market retail value. Since many vendors offer items that have over a 300% markup, this research pays off with amazing deals! In fact, this may be your favorite part of the trip. If you do your due diligence, the markups alone could justify your week in Vegas!


Network
Often underappreciated, networking is a crucial component to becoming successful in any field of business. As a buyer, you can discover the latest products, glean from the industry best, and forge new relationships with vendors who can take your business' revenue to the next level. Best of all, you have more than 2,700 chances to network in one location!


Take Advantage of Educational Opportunities
Listen to seminars that cover topics that enhance your business and provide strategies for growth. Want a better website to market your products and services? Maybe you are hoping for a way to reduce your shipping costs. Whatever you are looking to learn more about, you can make an appointment to discuss it with the best in the business.


Matchmaking Services
Having trouble figuring out where to start with so many exhibitors? Sometimes, we could all use a little matchmaking assistance. Wait. We meant pairing buyers with the products and vendors they might be interested in. What did you mean?

ASD Market Week offers an Attendee Concierge service where you fill out a form online to make an appointment to meet with your team member at the Matchmaking Services desk on the show floor. During your appointment, your team member will point out where all your favorite products and services are located along with other products you may find interesting. You can also set appointments with those vendors using this service.


Speak with the Top Tech Solution Providers
ASD Market Week in Las Vegas is the perfect time to have all your tech questions answered with no wait times on the phone or wasted afternoons searching the Internet. Companies like Capital One, T-Mobile, A & A Global Industries, Inc., and, of course, Architechs for the Web. With Fanspike, our own flexible content management system, we power hundreds of custom websites around the U.S. We enjoy sharing our proven success with new attendees as well as catch up with some of our vendor and returning attendee clients at ASD each year.


Stay Hydrated and Eat Well
Whether you are attending Market Week to meet with us or you are searching for merchandise to purchase at the lowest wholesale prices, the food in Vegas is second to none and it can be tempting to skip breakfast and lunch to make room for those evening artisan meals. Unfortunately, there is so much excitement in the air, you may not notice warning signs of dehydration and fatigue. We suggest keeping water with you to stay hydrated along with fueling your body at breakfast and lunch with the good nutrition your body will need as you cover plenty of mileage walking from booths to seminars to more booths.


Use your Hotel Discount to get a Good Night's Rest
Did you know attendees of ASD Market Week receive a discount at some of the area hotels? Simply go onto the ASD Market Week website and click on "Book Hotel" under "Plan Your Trip" to view available hotel rooms and pricing. You can then use those great room rates to find the perfect night's rest.


Rent a Scooter or Wheelchair in Advance
For those with mobility issues, there are scooters and wheelchairs available for rent as this market's physical span is extensive. If possible, it is best to reserve your mobility wheels well in advance to secure your reservation. However, they do rent them at the FedEx Office in the Central and South Hall of the Las Vegas Convention Center.
Grab your re-sale certificate, tax ID, and walking shoes because this week is going to get your steps in! But, the contacts, business services, and unbelievable deals like a 300% markup will make all the planning and running around worth every bit of effort. After one visit to ASD Market Week using the above tips plus the map and advice you can find on the ASD Market Week website, you will be walking the floors and rows like you do this every week!